It's that time of the week, everyone! Our Everything Netflix page has been updated with the newest releases. We have Streaming dates, DVD releases, and some Amazon Prime Video and Netflix Canada dates as well! Something for everyone, that's our motto.
Would you like to get a free email every week chock full of all these new releases? Then you need our newsletter. You'll get a link to the updated Everything Netflix page, plus links to new reviews, a bit of my usual snark, and sometimes a cool contest or drawing. And it's FREE every Thursday, with our promise of no spam, ever!
Here are some highlights for the week of February 9-15:
Netflix Streaming
To All the Boys: P.S. I Still Love You (February 11th)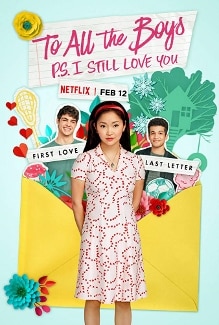 The first movie in this now-franchise was so cute! I was unprepared for the adorableness of Lana Condor as Lara Jean, and completely unprepared for the uncanny resemblance of Noah Centineo to Mark Ruffalo. To be honest I only watched it because my daughter wanted to – and she was right (never tell her I said that). I hope this installment maintains the awkward, charming tone of the original.
Available on U.S. and Canada Streaming, downloadable
I didn't review the original P.S., but if you like your teen romance a little…colder, check out Warm Bodies. You can rent it on Amazon Prime Video.
Love is Blind – Limited Series (February 13)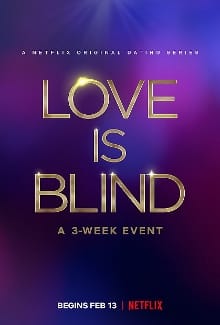 I really doubt this will actually be a "highlight", but it will undoubtedly be…something. Nick and Vanessa Lachey host a reality show that purports to take physical appearance out of the romance equation. People meet and get to know one another without seeing each other. Once they commit to getting engaged, they can see what their future spouse looks like. Does that sound like a dystopian nightmare? YES IT DOES. Will we watch to see if these obviously insane people do make sincere love connections? PROBABLY NOT BUT MAYBE.
Available on U.S. and Canada Streaming, downloadable
Looking for more wholesome reality TV? Try Zumbo's Just Desserts on Netflix. Less wholesome? Try Ink Master on the Paramount Network.
Cable Girls – The Final Season Part 1 (February 14)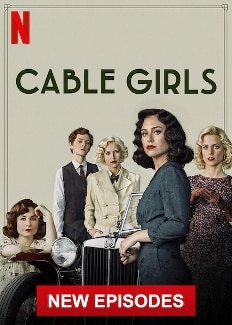 This is a Spanish language series – a romantic drama about women working at the phone company in Madrid in the 1920s. This is the fifth and final season. This award winning series has received great reviews and is going to be sorely missed by its fans. Bit-o-trivia: Cable Girls (Las Chicas del Cable) was Netflix Productions first Spanish original series.
Available on U.S. and Canada Streaming, downloadable
Looking for more romance? Try Modern Love on Amazon Prime Video.
Netflix DVD Releases
Greener Grass (February 11)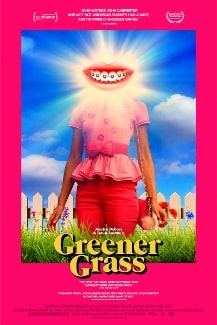 Update: This one failed to release. I'm so annoyed! I talk more about this frustrating phenomenon here. COME ON! (I'll let you know when it does show up)
This is currently sitting at #2 on my queue, behind only Parasite – that's how much I want to indulge in a story about suburban fakery and jealousy. Am I petty? Obviously. Will I enjoy seeing how directors Jocelyn DeBoer and Dawn Luebbe pummel the denizens of their fictional suburbia? Absolutely. Super extra added bonus? D'Arcy Cardon from The Good Place is in it! Janet would fit perfectly into suburbia.
Available via Netflix DVD February 11th
Would you rather have your family angst in drama form? Try Another Happy Day. You can stream it free with your subscription on Amazon Prime Video.
Click over now to check out the full updated page for more Netflix releases!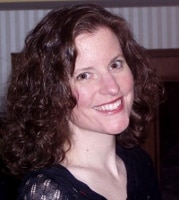 Sue reads a lot, writes a lot, edits a lot, and loves a good craft. She was deemed "too picky" to proofread her children's school papers and wears this as a badge of honor. She is also proud of her aggressively average knitting skills  She is the Editorial Manager at Silver Beacon Marketing and an aspiring Crazy Cat Lady.