It's that time of the week, everyone! Our Everything Netflix page has been updated with the newest releases. We have Streaming dates, DVD releases, and some Amazon Prime Video and Netflix Canada dates as well! Something for everyone, that's our motto.
Would you like to get a free email every week chock full of all these new releases? Then you need our newsletter. You'll get a link to the updated Everything Netflix page, plus links to new reviews, a bit of my usual snark, and sometimes a cool contest or drawing. And it's FREE every Thursday, with our promise of no spam, ever!
Here are some highlights for the week of February 23-29:
Netflix Streaming
I Am Not Okay With This (February 26, 2020)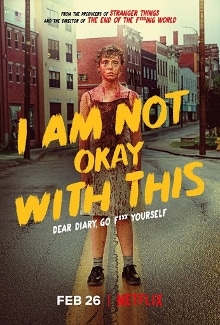 This looks like so much fun. Sophia Lillis, who you'll recognize from her turn as young Beverly in the newest film adaptations of the novel IT, plays an awkward teenager made even more awkward by the realization that she's developing super powers.
I can't really tell from the trailer if it's a period piece, but it looks like it. I hope it is! I assume that Jared is going to be watching this – and I know I am! You can check out the newest trailer (forewarning, there's a loud F-Bomb at the very beginning of the trailer in case you were planning on watching at work) here.
If you're looking for some more superpowered series, try The Flash (5 seasons streaming on Netflix) or Supergirl (4 seasons streaming on Netflix)
Altered Carbon – Season 2 (February 27, 2020)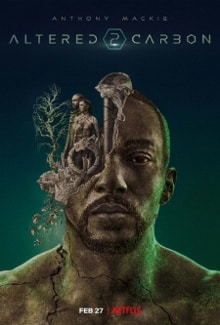 At first I was not at all sure I could get behind an Altered Carbon without Joel Kinnaman. But guess what, I can! The nature of this show is always going to have the lead change each season, and that makes it interesting. Anthony Mackie is on deck for Season 2. And I really love this poster art!
If you haven't watched Season 1, I highly recommend you do so – this season will make no sense to you if you jump in cold. Fortunately, it makes for a good binge watch and you can catch up quickly! Wanna see the trailer? Sure you do! You can find it here.
Check out my review of Altered Carbon Season 1 (streaming on Netflix) for a premise reminder before you jump in.
Netflix DVD Releases
Knives Out (February 25, 2020)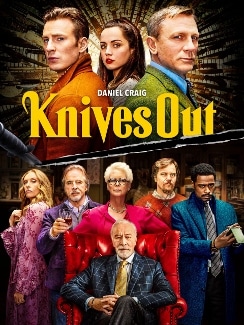 We've got so many highly acclaimed movies coming to DVD lately! I don't know anyone who has seen Knives Out and hasn't enjoyed it, so I fully intend to enjoy it as well.
With its enormous (Daniel Craig! Toni Colette! Chris Evans! Jamie Lee Curtis!), talented ensemble cast, this is a delicious Agatha Christie type puzzle mystery. Mrs. Norman Maine wrote a wonderful review that enticed me to put Knives Out on my queue ages ago – now it gets to move into the top five!
Looking for more movies inspired by the indomitable Ms. Christie? Try Murder on the Orient Express (you can rent it on Amazon Prime Video)
Click over now to check out the full updated Everything Netflix page for more Netflix releases!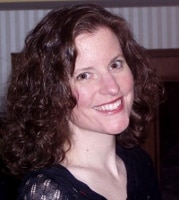 Sue reads a lot, writes a lot, edits a lot, and loves a good craft. She was deemed "too picky" to proofread her children's school papers and wears this as a badge of honor. She is also proud of her aggressively average knitting skills  She is the Editorial Manager at Silver Beacon Marketing and an aspiring Crazy Cat Lady.