That's me in the corner…
Main Cast: Mehdi Dehbi, Michelle Monaghan
Creator: Michael Petroni
So. I had no idea what to expect from Messiah when I started watching the series. I am not a particularly religious person but was intrigued by the notion of how society might react to a modern day second coming. In some ways the series really delivers and in others, I'm not convinced.
The premise has been around forever, to be honest. A man shows up (in this case first in the Middle East, then in the U.S.), has a message that resonates with people, and gains a following. It doesn't take long before these people are referring to him as Al-Masih (played by Mehdi Dehbi), or The Messiah. He seems to be able to perform the occasional miracle and has the ability to inspire reverence among his followers.
But who is he and where did he come from? He may have convinced a group of people in Syria, and a small town Texas pastor (John Ortiz), but there are those who are extremely skeptical, including a CIA agent (Michelle Monaghan) and an Israeli intelligence officer (Tomer Sisley). What to believe? Your eyes or your mind? Your logic or your faith? Those are the questions that Messiah was hoping to ask.
On a few shallow levels the storytelling in Messiah works. Creator Michael Petroni (who also wrote the screen adaptation of The Book Thief) surrounds Al-Masih with enough potentially interesting characters that he can put a veil of secrecy over his main character and not lose every bit of momentum. Monaghan's CIA agent character is well written with a fairly complicated story of her own, and both the Israeli agent and the preacher have shining moments when they are allowed to be more than clichés. Unfortunately for the plot in general, those moments are too few and far between. The series gets lost in brief glimpses of character mashed against unsubtle social commentary. It needs more of the former and far less of the latter, which is heavy handed and not particularly new or interesting. But all is not lost…..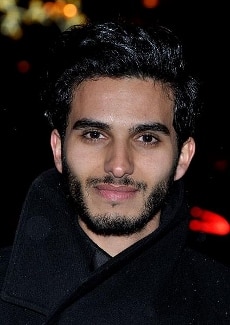 There is one area where Messiah shines so brightly you'll nearly forget about the storytelling foibles. And that is in the casting, directing, and performance of the role of Al-Masih. Mehdi Dehbi is a Belgian actor and he is incandescent in this role. Soft spoken and with a gaze so direct you feel like he's looking through the other characters, Dehbi brings a quiet intensity and sense of mystery to his underwritten character. The performance makes you forget briefly that the scenes he is not a part of far outnumber those in which he appears.
I'm not at all sure what a more religious person might think of Messiah. It would probably feel blasphemous to some and an interesting look at faith to others, but for me the overarching feeling is one of disappointment at an opportunity lost. The premise is fairly worn and the show doesn't do anything to make it fresh or new, other than bringing in a few current events. The shallow interpretations of faith and skepticism don't pair well with the potentially interesting characters chosen to portray them. What could have been a really fascinating look at either the religious underpinnings of a second coming or the societal need to grasp onto something spiritual is lost in the show's CIA paranoia and seedy megachurches. The one thing that might bring me back for a second season is the marvel that is Mehdi Dehbi. You could argue that the show did its job – he's mesmerizing. But I'm not going to argue that, I'll simply say that there are good performances in Messiah that are under served by weak storytelling. I don't recommend it for the casual viewer, but it may be something you would enjoy if you have particular interest in the subject matter.
image by Georges Biard (CC 3.0)
More Recent Netflix Series
The Stranger ~ The Witcher ~ The Society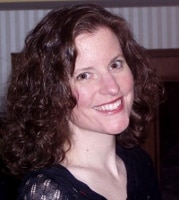 Sue reads a lot, writes a lot, edits a lot, and loves a good craft. She was deemed "too picky" to proofread her children's school papers and wears this as a badge of honor. She is also proud of her aggressively average knitting skills  She is the Editorial Manager at Silver Beacon Marketing and an aspiring Crazy Cat Lady.