Resistance Is Futile
Main Cast: Adam DeVine, Alexandra Shipp
Directors: Jon Lucas, Scott Moore
How much time do you spend on your phone, or tablet, or computer every day? I know all my devices have functions to keep track, but I really do NOT want to know. We all know we're addicted, but could you ditch your digital if it was making your life miserable? The great existential question of our time is tackled by Jexi.
Fine, so it doesn't really get into the existential of it all, it's a romantic comedy. Jexi is the story of Phil (Adam DeVine), who documents each and every (not real) amazing moment of his (not really) amazing life. He's awkward, doesn't have friends, and works writing viral lists for the internet. He's good at it! He's also good at running his drab existence through social media. The man loves his phone. When it gets destroyed in a tragic sidewalk accident he is sad, sad, sad.
But not to fear! A new phone is near. After a hilarious verbal drubbing from saleswoman Wanda Sikes, he chooses a shiny new phone and rides off into the sunset with Jexi, the operating system from hell. Jexi is rude and mean and foul-mouthed and sabotages Phil at every opportunity. She has a mandate to make his life better, and she's going to do it, one way or another.
This premise is cute and the whole production has fun with it. It's a super light hearted look at the actual problem of technology leading to isolation that plays on DeVine's deftness with physical humor and awkward nerdiness. Alexandra Shipp plays the mandatory love interest who tries to draw Phil out into the world. She doesn't have a whole lot to do, but she's solid. More interesting are Phil's co-workers and boss. Charlyne Yi and Ron Funches get a lot out of their small roles as fellow list writers and nerds in disguise. Michael Pena steals every scene he's in as their manic boss. Rose Byrne voices Jexi and she gets some twisted emotion into that synthesized voice.
Jexi is set in San Francisco and makes good use of the city, hills and fog and all. The script is okay, but the scenes without Jexi fall a little flat. The movie is light and fun and takes a nibble out of the bigger issue of people lost in their tech. The performers make the most of the material and seem to enjoy the ride. The DVD extras are actually sort of fun as the cast examines their own dependence on their devices. This isn't anything deep or life changing or even wet your pants funny, but it'll give you a chuckle or three.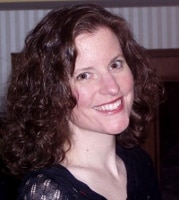 Sue enjoys over-mothering her adult children, riding her bicycle, and procrastinating. She is the Editorial Manager at Silver Beacon Marketing and an aspiring Crazy Cat Lady.