No. I will not go outside.
Oh, how we love to hate Wisconsin winter. By February, with its slippery streets and dirty snow, it is nothing more than a loathsome, boring houseguest from which we yearn for nothing more than a few hours of blissful respite. But not to worry, fellow sufferers! For it is in times like these that we can turn to the marvels of technology and immerse ourselves in a good, long binge-watch. Is it good for us? I don't know. Do we care? We do not. Here are five great binge-worthy shows to watch with a nice warm beverage this month.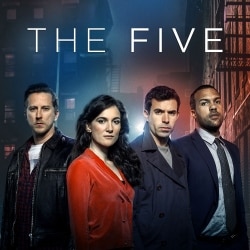 The Five – Streaming on Netflix
Originally aired on British TV, this ten episode series was penned by American thriller writer Harlan Coben. It's a terrific, super watchable blend of psychology, mystery, and crime drama, with a healthy dose of interesting subplots to keep things moving and add some good twists and turns. The performances are uniformly solid from both the main cast and the supporting actors, and the pacing is fantastic. Every episode leaves you wanting more, so be careful to start when you have time to watch at least the first two hours.  Bonus – Harlan Coben once liked one of my tweets. You can get my autograph later.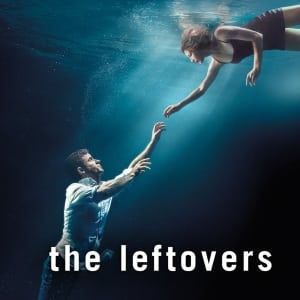 The Leftovers – HBO (you can also get it from Netflix if you have a DVD subscription)
Justin Theroux and Carrie Coon play one of the most heart rending character pairs I've ever seen on TV. In this three season series, 2% of the world's population simply disappears – or "departs" – in the middle of one otherwise unremarkable day in October. The series takes a fascinating look at how the world would react to such an unexplainable event and how deeply the remaining 98% would be affected. This one gets fairly metaphysical and at times pretty deeply weird. But just roll with it for the remarkable performances from the entire main cast. Bonus – Scott Glenn gets to play crazy, and it's wonderful.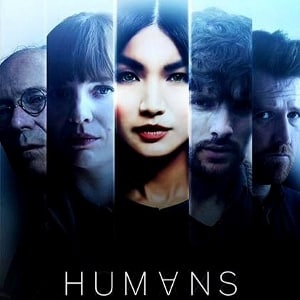 Humans – 2 Seasons Streaming on Amazon Prime
Oh, I know, the robot apocalypse is soooooo 2010. Or 1955. Whatever. I really like this British show about Synths – human looking robots that, in the near future, have become commonplace in homes and workplaces. But what happens if some of them become sentient? Not only is the premise one that's always fun to play with, the show does a nice deep dive into what it means to humanity and civilization to have mechanized slaves. I also really love the human mom/lawyer who's the emotional center of the show. Bonus – I would totally wear a Domestic Synth outfit, they look super comfy.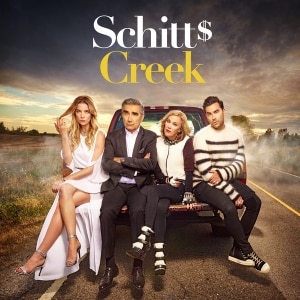 Schitt's Creek – 3 Seasons Streaming on Netflix
Who else remembers Eugene Levy from the movie Best in Show? No one? Fine. He was funny. And he's funny again in this sitcom he created for Canadian TV with his even funnier son Daniel. Set in the eponymous town of Schitt's Creek, the series follows the Gold family, who has gone from riches to rags and now must fend for themselves. The only thing they have left is this town, bought on a whim because of its name, and containing a variety of quirky peripheral characters. The absolute best thing about this show is Daniel Levy's portrayal of David Rose. He gets funnier with every episode. Catherine O'Hara as his mother runs him a very close second. As always, be wary with your binge watching of sitcoms – they should be consumed in small doses lest you tire of their genre required excesses. Two episodes at a time, no more, is what I recommend. Bonus – the costumers are geniuses.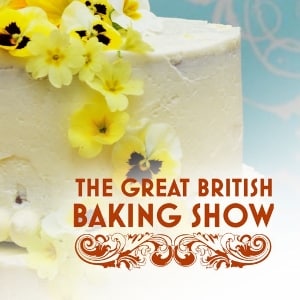 The Great British Baking Show – Streaming on Netflix, Available in Rerun on PBS, Available to Stream on PBS (if you're a member)
Disclaimer: I am not British and I do not bake. But I do love this show, with my whole heart. It's a reality baking competition, plain and simple. Each week the bakers complete three different challenges, which are then judged by the ridiculously adorable Mary Berry and the charmingly faux-grumpy Paul Hollywood. Each week one person gets (metaphorically in this case) voted off the island. What makes it fun is the comradery. There is no trash talk, no scheming or alliances, none of the garbage we see on most reality competitions. These are just regular people, all amateurs, who love to bake and do their best each week. The hosts, judges, and indeed the contestants themselves support everyone and sincerely grapple a bit with feeling bad when someone they like goes home. It's just a lovely, very British, show. Bonus – Mary Berry using the word "scrummy".
What are you going to binge watch this gloomy February?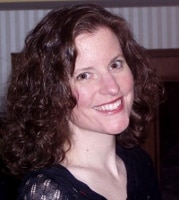 Sue reads a lot, writes a lot, edits a lot, and loves a good craft. She was deemed "too picky" to proofread her children's school papers and wears this as a badge of honor. She is also proud of her aggressively average knitting skills  She is the Editorial Manager at Silver Beacon Marketing and an aspiring Crazy Cat Lady.