To Renew or Not to Renew? That was the question…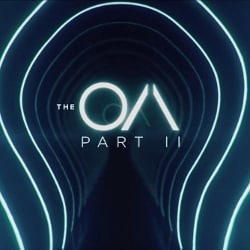 If you've been paying attention to Netflix Original Series, or this space, you already know about The OA. If not, you can read my full review of season 1 here.
Now that you've done that, you know that I loved it. Loved. It. And now there will be more! Netflix has renewed the series for a second season. They usually do, with their own creations, but nothing is real until it's announced. And it has been!
Creators Zal Batmanglij and Brit Marling (who also stars) already had plans for where the series would go if it were renewed, and their fans are no doubt glad to hear it. The OA is one of those half brilliant, half crazy ideas that transferred beautifully to the small screen, with an outstanding performance by Marling as the anchor.
The series debuted without fanfare, and still gained a sizable audience. I really hope that its success earns it more than 8 episodes for the second season. There is no word on that yet, or on a debut date – but I'll keep you updated.
I'm trying to imagine where they are going to take these characters – the boys and BBA, Homer, Hap, and the others. Season 1's ending felt both like a cliff hanger and a redemption. I can't wait to see what Batmanglij and Marling have in store for us in season 2. Whatever it is, I suspect it will be trippy and wonderful.
How are you watching The OA?
I'm always curious how other people stream their Netflix (and other channels, of course). My daughter uses her laptop, my son his Xbox. I use a Rokuand love it (we can also use it to stream from our Amazon Prime) – there are a lot of new versions available as well. There's always the Amazon Fire TV Stick(now with voice remote – that creeps me out). There's also the even less expensive ($30, seriously!) Roku Express, and the top of the line Roku Premiere (about $80) or Roku Ultra (about $100).
If our old version (all the way back to 2015 – gasp!) needs to be replaced I honestly think I'll probably go with one of the less expensive styles – the Ultra HD that is offered by the Premiere and the Ultra is not something we need (or that our now seemingly ancient TV supports). The Express offers HD and that's plenty for me.
So what do you use to stream your Netflix? Tell me in the comments.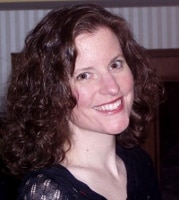 Sue reads a lot, writes a lot, edits a lot, and loves a good craft. She was deemed "too picky" to proofread her children's school papers and wears this as a badge of honor. She is also proud of her aggressively average knitting skills  She is the Editorial Manager at Silver Beacon Marketing and an aspiring Crazy Cat Lady.