Probably. Maybe. We think so.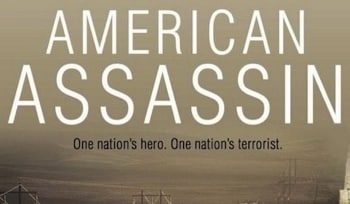 It's been a long, long time since we first wrote about a movie featuring Mitch Rapp, the main character in a series of books by the late author Vince Flynn.  Really long, as in back to 2010, when the news first showed up.  We wrote about it then:
Mitch Rapp Movie Coming, Says Vince Flynn
And then again:
Questions Remain About Vince Flynn Movie
And then a few more times:
Vote on Who Should Play Mitch Rapp
Who Looks Like Mitch Rapp? Let Vince Flynn Tell You!
Mitch Rapp Getting New Director?
That's right, we had a regular love affair going on with Vince Flynn's fictional character.  There was talk of Gerard Butler, Chris Hemsworth, Bruce Willis and more.  So much speculation!
But then it all stopped.
We heard that the movie was going to be American Assassin instead of Consent to Kill, and then…not much.  A few rumblings about casting, but for the most part, silence.  We all hear about books being optioned for movies that never get made, and projects that languish on the shelf for years, and it seemed that this was going to be one of those no-shows.  So many changes over so many years just wasn't a good sign for fans of the author and his books.
But now it's back!
That's right, Mitch Rapp on the big screen is back in the news.  It looks like it might even happen this time!  Young Dylan O'Brien, from TV's Teen Wolf, and the big screen Maze Runner, is set to play the young Rapp in American Assassin.  It's a good thing they chose the prequel book for the movie, since O'Brien looks like he's about 14 years old.  Additional cast members include Michael Keaton and Taylor Kitsch (who was terrific in the second season of True Detective), and still pictures are even being released.
Will it really happen?
Who knows – but it looks like it at this point.  By now, fans of the series are used to having their hopes dashed, so it would be a nice surprise for them if the movie was actually filmed, edited, and then released.  Signs are promising – the movie has a director, Michael Cuesta. Cuesta has done mostly TV, but some really good TV, like Homeland, Dexter, and Six Feet Under. It has an IMDb page.  It has buzz, people, serious buzz. 
But…it does not yet have an official website, though being In Production, that's understandable.  It also has no release date, which is a little worrying given the history.  It also has three credited writers, plus Flynn, which makes me cringe more than a little.
We think it will!
We're optimists here at Movie Rewind, and we believe that this movie, a big screen version of Vince Flynn's American Assassin, with Dylan O'Brien starring as Mitch Rapp, WILL HAPPEN!  Until then, you can buy a copy of the book by clicking through the link below.  You know you want to.
[AMAZONPRODUCTS asin="1416595198″]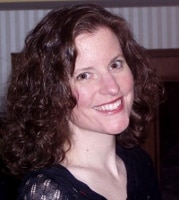 Sue reads a lot, writes a lot, edits a lot, and loves a good craft. She was deemed "too picky" to proofread her children's school papers and wears this as a badge of honor. She is also proud of her aggressively average knitting skills  She is the Editorial Manager at Silver Beacon Marketing and an aspiring Crazy Cat Lady.