Oh, so very NSFW
Welcome to the world of the red band trailer.  The kind that are really entertaining, and really, really, really, not safe for work,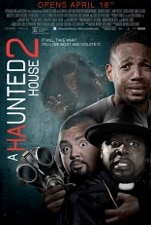 children, small animals or sensitive adults.  You know, the ones you really want to see.
This time around, we have a red band trailer for A Haunted House 2, the comedy/parody sequel to A Haunted House, a comedy/parody haunted house movie (duh).  What does it have, you ask?  It has it all, I answer.  Bad language, sex, violence, and inappropriate combinations of all of the above.
The movie, starring Marlon Wayans and Jaime Pressly, sees the return of Malcolm.  Malcolm was beset by the paranormal in the first Haunted House and isn't likely to see things get better when he movies with his new girlfriend into a new house.  Hilarity will ensue, obviously.
Now, we have our choice of trailers here.  We have the regular official trailer, which is fun.  And we have the red band trailer, which is both fun and really, really raunchy.  So honestly, we have something for everyone – it's just how we are.  A Haunted House 2 opens in theaters on April 18th, so we'd better get to it.  First, we'll watch the tame, regular trailer:
Next, let's give that red band a try, shall we? Are you at work? Then don't watch this now. Are your shildren with you? Then don't watch this now. Are you easily offended? Then don't watch this ever. The rest of you – enjoy.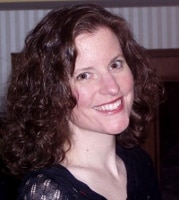 Sue reads a lot, writes a lot, edits a lot, and loves a good craft. She was deemed "too picky" to proofread her children's school papers and wears this as a badge of honor. She is also proud of her aggressively average knitting skills  She is the Editorial Manager at Silver Beacon Marketing and an aspiring Crazy Cat Lady.