SO EXCITED!
As some of you undoubtedly know, I was very excited about the first Hunger Games movie. And I loved it – no angst
over the book to movie adaptation. I knew from the minute they cast Jennifer Lawrence that the franchise had the chance to be great – at the time she had been nominated for her role in Winter's Bone and now she's won a Best Actress Oscar for Silver Linings Playbook. She's a fabulous Katniss.
Now the first trailer is out for Installment #2 – Catching Fire. Philip Seymour Hoffman has joined the cast. Again, perfect. Take a look at the trailer for yourself – the movie opens in November, 2013. There isn't traditionally a lot to look forward to in Wisconsin in November except for the second month of our 7 month winter, so Catching Fire will be a fantastic way to take the edge off the chill! Bring it, Katniss!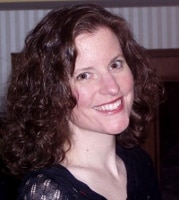 Sue reads a lot, writes a lot, edits a lot, and loves a good craft. She was deemed "too picky" to proofread her children's school papers and wears this as a badge of honor. She is also proud of her aggressively average knitting skills  She is the Editorial Manager at Silver Beacon Marketing and an aspiring Crazy Cat Lady.