Heisenberg wraps it up.
I love Breaking Bad.  I avoided watching it for years, thinking that the premise didn't sound like something I would be interested in.  I am a complete idiot. Breaking Bad is arguably the best series on television, and probably one of the best ever. Starting Sunday, August 11 (on AMC), the series begins it's final few episodes.
If you haven't been paying attention, here's the lowdown.  Walter White began as a mild mannered high school chemistry teacher in episode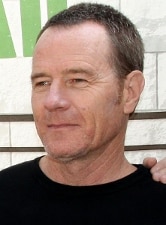 one.  He had a second job on the side and with a wife, a teenage son and a baby on the way was just about making ends meet.  Then he was diagnosed with cancer.  SHIT!  Not wanting to leave his family destitute and too proud to accept any sort of help paying his medical bills, Walter decides to use his MacGyver-like chemistry skills to bring in a little extra cash.  How, you ask?  By cooking crystal meth, of course.
Depressing premise?  Absolutely.  Incredibly executed, thus not depressing, premise?  Absolutely.  Breaking Bad has it all – drama, comedy, action, incredible performances (particularly from Bryan Cranston as Walter and Aaron Paul as his meth cooking sidekick), and enough hubris to choke a horse. It's the hubris that causes problems, of course, and it couldn't be more entertaining to watch.
There have been rumors about discord between the makers of the show and AMC, leading to a shortened final season, but I don't care.  I just want to know what happens to all these lunatics.  I've got it all set up to tape on my DVR and suggest you do the same.  If you've never watched the show, it's never too late to start.  It's all streaming on Netflix, or you could click the handy Amazon link below and own as many episodes as you like, from the very beginning.  It's just that easy.
Farewell, Heisenberg.  I've enjoyed watching your massively excessive mid-life crisis more than you can imagine.  I hope you go out in a blaze of glory.  I know I'll be watching to find out.
photo by Thomas Attila Lewis
[AMAZONPRODUCTS asin="B0012QTT4O"]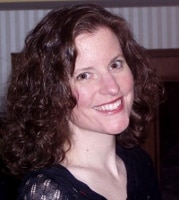 Sue reads a lot, writes a lot, edits a lot, and loves a good craft. She was deemed "too picky" to proofread her children's school papers and wears this as a badge of honor. She is also proud of her aggressively average knitting skills  She is the Editorial Manager at Silver Beacon Marketing and an aspiring Crazy Cat Lady.