Hollywood loses another familiar face
In an apparent suicide, producer/director Tony Scott jumped to his death from a Los Angeles bridge on Sunday, August 19th, 2012.   In a year that has already seen too many Hollywood deaths, this one is particularly sad and shocking.
Scott who, with his brother Ridley, formed a highly successful production company in 1995 – Scott Free Production – is probably best known for his work on Top Gun and perhaps True Romance or Crimson Tide.  But he was involved with dozens of productions, both for the big screen and small in the roles of either director or producer.  Recently he worked on the highly acclaimed TV drama The Good Wife and had 10 projects in various stages of production.  His final big screen directorial outing was 2010's Unstoppable with Denzel Washington, with whom he worked on several occasions.
Scott was 68 and is survived by his wife and 2 children.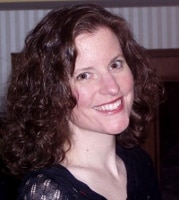 Sue reads a lot, writes a lot, edits a lot, and loves a good craft. She was deemed "too picky" to proofread her children's school papers and wears this as a badge of honor. She is also proud of her aggressively average knitting skills  She is the Editorial Manager at Silver Beacon Marketing and an aspiring Crazy Cat Lady.