Valentine's Day Edition
Okay, not really.  But one of the Tuesday release dates happens to fall on February 14th, so what choice did I have?  interestingly enough (or not) there aren't really any movies coming out in these next couple of weeks that I would call particularly romantic.  And no, nothing Twilight counts as romantic.  We do have zombies, drunks and killers, though!
February 7th
Killer Elite (action, Jason Statham, Clive Owen) – Also starring Robert DeNiro.  A British agent is forced out of retirement.  It sounds trite, but it's based in a true story.
What's Your Number (comedy, Anna Faris, Chris Evans) – A supposedly raunchy romantic comedy.
There Be Dragons (drama, Charlie Cox, Wes Bentley) – Directed by Roland Joffe.  Still not entirely sure what this is about, but there's the Spanish Civil War, Opus Dei and cute boys.
The Scorpion King 3: Battle for Redemption (action, Victor Webster, Ron Perlman) – Hmmmmm.  Nope.
A Mile in His Shoes (drama, Dean Cain, Luke Schroder) – Baseball and Asperger's
Alleged (drama, Brian Dennehy, Colm Meaney) – Cool!  A drama about a reporter during the Scopes Monkey Trial.
Don't Let Him In (horror, Sophie Linfield, Sam Hazeldine) – Watch out, young people on a romantic getaway!
The Elephant in the Living Room (documentary, Tim Harrison, Terry Brumfield) – Looks at raising dangerous animals as pets.  Eeep.
Anonymous (thriller, Rhys Ifans, Vanessa Redgrave) – A mystery about the real Shakespeare.
The Sunset Limited (Tommy Lee Jones, Samuel L. Jackson) – An adaptation of a Cormac McCarthy play about a Good Samaritan.
Cyberbully (TV drama, Emily Osment, Ken Panabaker) – Instant Streaming available.  Don't write off this ABC Family movie – it's reasonably well produced and has some insight for both parents and teenagers.
A Warrior's Heart (sports drama, Kellan Lutz, Ashley Greene) – This one looks a little too preachy and inspirational for me.
The Reunion (action, John Cena, Ethan Embry) – Another WWE movie effort.
Last Man Standing (action, Catherine Bell, Anthony Michael Hall) – A former American agent forced out of retirement.  This time it is trite and not based on a true story.
Metal Shifters (sci-fi, Kavan Smith, Nicole de Boer) – Alien viruses and robots coming to life, anyone?
Knuckle (documentary, Ian Palmer, James Quinn McDonagh) – A look at an Irish family feud that results in actual fighting.
Stormhouse (horror, Grahame Fox, Martin Delaney) – The military should know better than to mess with powerful supernatural entities…
February 11th
The Twilight Saga: Breaking Dawn Part 1 (fantasy, Kristen Stewart, Robert Pattinson) – Can we please just get this series over with?  PLEASE?
February 14th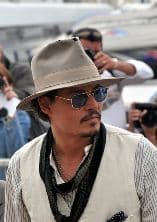 Tiny Furniture (comedy, Lena Dunham, Laurie Simmons) – Instant Streaming available.  I tried to watch this.  I tried to like it.  I couldn't and I didn't.  I gave up after 20 minutes of horrible, mind-numbing drivel.
The Rum Diary (drama, Johnny Depp, Aaron Eckhart) – Based on the novel by Hunter S. Thompson and featuring Richard Jenkins.
The Dead (horror, Rob Freeman, Prince David Oseia) – Zombies.  More interesting – is that a real prince in the cast?
Take Shelter (thriller, Michael Shannon, Katy Mixon) – A man prepares for the Ultimate Storm.
Woody Allen: A Documentary (documentary, Woody Allen, Diane Keaton) – Guess what?  This is a documentary about Woody Allen.
Mozart's Sister (foreign drama, Marie Feret, Marc Barbe) – A French drama about…Mozart's sister!
How to Die in Oregon (documentary) – An examination of assisted suicide in Oregon.
The Mortician (thriller, Method Man, Edward Furlong) – A British thriller about an emotionally troubled mortician.
I have to admit, there's not much here that I find very exciting.  I'll leave The Mortician on my queue, and Take Shelter.  I have some limited interest in both Killer Elite, There Be Dragons and The Rum Diary (if only for Richard Jenkins).  The one thing that's worming its way into my morbid little imagination is The Elephant in the Living Room.  I'm intrigued in a train-wreck-I-can't-look-away sort of way in people who keep pets who can kill them.  Like the guy who was eaten by his monitor lizards.  What are they thinking?  I would kind of like to know.  As always, you can find more Netflix release dates at Everything Netflix.
photos by gdcgraphics and Georges Biard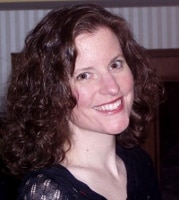 Sue reads a lot, writes a lot, edits a lot, and loves a good craft. She was deemed "too picky" to proofread her children's school papers and wears this as a badge of honor. She is also proud of her aggressively average knitting skills  She is the Editorial Manager at Silver Beacon Marketing and an aspiring Crazy Cat Lady.