I'm Excited!  Sort of…
It's no secret that I am devoted to my Netflix.  I can't count the number of discs rented or hours of streamed content watched in this house via

their services.  So I was very excited to hear that they were going to release an original series of their very own – starring Kevin Spacey and produced by David Fincher!  How can anything be wrong with that?
Well, it turns out that the series, House of Cards, revolves around a ruthless politician.  Crap, it's my entertainment Achilles Heel.  Political intrigue – unless it's The West Wing – just makes me sort of nauseated.  I have to see sleazy politicians on the news every minute of the day – I prefer to keep them out of my entertainment.
But it's David Fincher and Kevin Spacey!  I have to at least give it a try.  The series premieres February 1st.  Take a look at the trailer and see if you're willing to invite this power hungry politico into your home.
House of Cards Trailer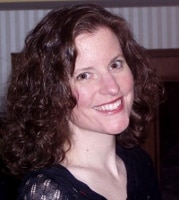 Sue reads a lot, writes a lot, edits a lot, and loves a good craft. She was deemed "too picky" to proofread her children's school papers and wears this as a badge of honor. She is also proud of her aggressively average knitting skills  She is the Editorial Manager at Silver Beacon Marketing and an aspiring Crazy Cat Lady.