How many movies can you watch?
The coming weeks are going to test your movie watching mettle as Netflix offers up a big load of new releases. The good news is that a lot of big movies and shows are being released for purchase and on Netflix on the same day (Game of Thrones – YAY!). The bad news is that I don't have time to watch everything I want to see from this batch! But I will persevere and park myself on the couch for as long as it takes. I'm just that devoted. As always, you can find more Netflix release dates at Everything Netflix.
March 6th
Game of Thrones: Season 1 (TV drama, Sean Bean, Mark Addy) – I've been waiting patiently for this HBO series to arrive. As always, I include only TV that interests me – but this one interests LOTS of people. A huge hit for HBO.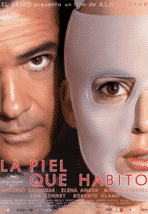 Footloose (musical, Kenny Wormwald, Julianne Hough) – I just can't do it. I don't know who you are, Kenny Wormwald, but I know you're no Kevin bacon.
The Skin I Live In (foreign drama, Antonio Banderas, Elena Anaya) – This one, about a grieving plastic surgeon, looks equal parts fascinating and super-creepy.
Jack and Jill (comedy, Adam Sandler, Katie Holmes) – Just as I was starting to have some respect for Katie Holmes…
Like Crazy (drama, Felicity Jones, Anton Yelchin) – This long-distance romance drama won high praise at Sundance.
Wyatt Earp's Revenge (western, Val Kilmer, Shawn Roberts) – Val Kilmer narrates as an older Wyatt Earp. Might be worthwhile if westerns are your thing.
Mercenaries (action, Robert Fucilla, Billy Zane) – I think there will be lots of shooting here.
High Road (comedy, Ed Helms, Lizzy Caplan) – Instant Streaming Only
The Lie (comedy, Joshua Leonard, Jess Weixler) – Instant Streaming Available
March 13th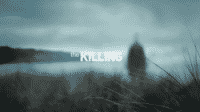 The Killing: Season 1 (TV drama, Mereille Enos, Joel Kinnaman) – More TV that interests me! AMC, home of the awesome The Walking Dead, also offers up this acclaimed series that looks like a sort of Twin Peaks without the Lynchian weirdness.
The Three Musketeers (action, Orlando Bloom) – Yeah……no.
My Week With Marilyn (drama, Michelle Williams, Eddie Redmayne) – I don't know much about this but it garnered Oscar nominations for Michelle Williams and Kenneth Branagh. I think some minimal interest in Marilyn Monroe is required, so I'm out.
Young Adult (comedy, Charlize Theron, Patrick Wilson) – Directed by Jason Reitmand, who also did Juno and Up in the Air, I'm definitely willing to give Theron a chance to make me laugh.
Melancholia (drama, Kirsten Dunst, Charlotte Gainsbourg) – Well, this sounds like an odd little beast – combining a family drama with an end of the world drama. But it's directed by Lars von Trier, so of course it's odd.
The Swell Season (documentary, Glen Hansard, Marketa Irglova) – I love these two. I saw the movie Once after seeing them perform their winning song on the Oscars and loved the movie. The I bought the soundtrack and loved that, too. This documentary charts their course in the aftermath of that success.
Bag It (documentary, Jeb Berrier, Anne Reeser) – Documentary about plastic bags. Seriously. And it looks pretty good.
Stuck Between Stations (drama, Sam Rosen, Zoe Lister Jones) – Ahhh, romance. Josh Hartnett co-stars, killing any hopes of enjoying that romance.
The Adventures of Tintin (family adventure, Jamie Bell, Andy Serkis) – A Steven Spielberg/Peter Jackson motion capture creation. I was surprised not to see this nominated for Best Animated feature – has the motion capture film created a potential new category?
Neverland (action, Rhys Ifans, Anna Friel) – TV Peter Pan.
Weekend (romance, Tom Cullen, Chris New) – Gay romance.
The Women on the 6th Floor (foreign comedy, Fabrice Luchini, Sandrine Kiberlain) – Something about maids quitting, new ones being hired, stuffy employers, etc.
Loosies (drama, Peter Facinelli, Jaimie Alexander) – Petty thief finds out he's going to be a father.
That's a lot of watching to be done. I've got both Game of Thrones and The Killing on my queue – that equals hours and hours of watching. Add The Skin I Live In, Young Adult, The Swell Season, Bag It…I'm going to sink into the sofa and not emerge until summer. For those of you unfamiliar with Game of Thrones, you might want to plow through the first book in the George R. R. Martin series on which it's based.
[AMAZONPRODUCTS asin="0553386794″]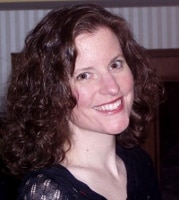 Sue reads a lot, writes a lot, edits a lot, and loves a good craft. She was deemed "too picky" to proofread her children's school papers and wears this as a badge of honor. She is also proud of her aggressively average knitting skills  She is the Editorial Manager at Silver Beacon Marketing and an aspiring Crazy Cat Lady.