The January Thaw
Look at this!  We have oodles and oodles of DVDs being released on Netflix on January 24th.  I haven't seen so many in ages.  January 31st is looking pretty good, too.  It's likely that they're trying to lull us into a deep, mid-winter movie fugue state – an attempt I applaud as the wind blows and the snow falls.  Some of these movies even look good!  Let's take a look – and as always, you can find more Netflix release dates at Everything Netflix!
January 24th
Final Destination 5 (horror, Nicholas D'Agosto, Emma Bell) – Seriously, it's #5.  I'm as baffled as you.
50/50 (comedy, Joseph Gordon-Levitt, Seth Rogan) – I love JGL and this was a Golden Globe nominee – this absolutely stays on the queue despite my never having heard of it before the GG nom.
Little Deaths (horror, Kate Braithewaite, Daniel Brocklebank) – Three stories of sex/death/horror.  Sounds awful, but check out the names of those two stars!  They should marry and hyphenate their last names.
The Lamp (family, Jason London, Louis Gossett, Jr.) – Instant Streaming available.  It's free and I still won't watch a movie about redemption via lamp.
Age of Heroes (action, Sean Bean, James D'Arcy) – Boromir infiltrates the Nazis!
Saint Nick (foreign horror, Huub Stapel, Egbert-Jan Weeber) – A little late for the holiday horror, there, Netflix.
Real Steel (action, Hugh Jackman, Evangeline Lilly) – This is a movie about robot boxing.  I'm not kidding.  Oh, Wolverine, how could this happen to you?
Paranormal Activity 3 (horror, Katie Featherston, Christopher Nicholas Smith) – Apparently this series will never die.
Revenge of the Electric Car (documentary, Danny DeVito, John Favreau) – A documentary about the race to develop the first commercially viable electric car.
Restless (drama, Mia Wasikowska, Henry Hopper) – I like Wasikowska – here she stars as an ill young girl and her friendship with a dysfunctional boy.
The Woman (horror, Pollyanna McIntosh, Sean Bridgers) – Backwoods Guy + Feral Chick = HORROR
The Confession (drama, Kiefer Sutherland, John Hurt) – Hit man confesses to priest.  This was a Web series now out on DVD.
Hell and Back Again (documentary) – A soldier returns home after his tour in Afghanistan.
Another Happy Day (drama, Ellen Barkin, Ezra Miller) – Judgmental family, tension filled wedding – just my cup of tea!
Tales of an Ancient Empire (action, Kevin Sorbo, Michael Pare) – This movie is described as being about a Princess, her sister, her mother and an evil sorceress.  Yet the listed stars and the cover art are two men.  Go figure.
Shut Up Little Man! An Audio Misadventure (documentary, Eddie Lee Sausage, Mitch Deprey) – The chronicles of bickering neighbors – this actually sounds interesting and fun.
Essential Killing (action, Emmanuelle Seigner, Vincent Gallo) – Tale of a terrorist.  I think I'll pass.
Happy, Happy (foreign comedy, Oscar Brandso, Ram Shihab Ebedy) – Danish housewife comedy of the presumably dark variety.
Beware the Gonzo (comedy, Ezra Miller, Jesse McCartney) – Teen newspaper revenge comedy?  Yep.
January 31st
Drive (thriller, Ryan Gosling, Carey Mulligan) – Albert Brooks scored a Golden Globe nomination for Supporting Actor here.  Good season for Ryan Gosling movies.
Contagion (thriller, Matt Damon, Gwyneth Paltrow) – OCD, OCD, OCD!  Actually, it's a little dry in its presentation of viral plague.
Shark Night (horror, Sarah Paxton, Dustin Mulligan) – Sigh.  I sense more……..OCD!  STAY OUT OF THE WATER!  I don't think I've used the all caps in two consecutive listings before.  It's a milestone.
Mausam (foreign drama, Shahid Kapur, Sonam Kapoor) – Bollywood love story.
Queen of the Sun: What Are the Bees Telling Us? (documentary, Gunther Hauk, Michael Pollan) – A look at the global importance of the honey bee.
The Double (thriller, Richard Gere, Topher Grace) – Never heard of it, but I like both actors.  It's going to be on Instant Streaming soon so I'll give it a shot.
Texas Killing Fields (thriller, Sam Worthington, Jeffrey Dean Morgan) – Also starring the awesome Chloe Moretz from Kick Ass.  Serial killer thriller – you know I'll watch this one.
Chalet Girl (drama, Felicity Jones, Ed Westwick) – A British snowboarding movie.  now there's a sub-genre you don't see every day.
The Mill & The Cross (drama, Rutger Hauer, Charlotte Rampling) – An odd sounding film about Flemish painter Pieter Bruegel and his amazing hallucinogenic paintings.  Or something like that.
You and I (drama, Mischa Barton, Shantel VanSanten) – Directed by Roland Joffe and set in the world of Moscow clubs.
Janie Jones (drama, Abigail Breslin, Alessandro Nivola) – Little Miss Sunshine is growing up fast and plays a teenager to father Nivola.
Tops on my list are 50/50, Shut Up Little Man!, Drive and Janie Jones.  Add those to the couple hundred already on the queue and things are looking perfect for curling up on the couch and forgetting that it may well be snowing sideways.  Happy Netflix viewing!
photos by AIBBie90 5 and Caryn Loveless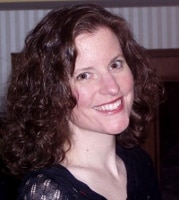 Sue reads a lot, writes a lot, edits a lot, and loves a good craft. She was deemed "too picky" to proofread her children's school papers and wears this as a badge of honor. She is also proud of her aggressively average knitting skills  She is the Editorial Manager at Silver Beacon Marketing and an aspiring Crazy Cat Lady.