Nominees on DVD
Oh, Awards Season, I love you.  I love you even more when your nominees show up on my Netflix queue, waiting to be sent to my home for my personal viewing.  Sure, some epics fare better on the big screen.  but with so many movies to see once the Bog Nominees are announced (the Golden Globes and the Oscars) it's so nice to be able to sneak in a viewing at my convenience.  In each of the next 2 weeks Netflix is kindly releasing a Golden Globe Best Picture – Drama nominee.  So exciting!  See if you can find them.  As always, you can find more release dates at Everything Netflix.
January 10th
Rise of the Planet of the Apes (sci-fi, James Franco, Tom Felton) – Monkey reboot.
Pete Smalls is Dead (comedy, Peter Dinklage, Mark Boone, Jr.) – An exiled screenwriter and a dognapping?  I would need to be drunk, I think.
In My Sleep (thriller, Philip Winchester, Tom Draxl) – A thriller about sleepwalking – I'm intrigued enough to leave it on the queue.
Moneyball (drama, Brad Pitt, Jonah Hill) – A Golden Globe nominee and strong potential Oscar contender.  This one moves way up on my queue in my yearly effort to see and many nominees for as little money as possible.
An Idiot Abroad (TV comedy, Karl Pilkington, Ricky Gervais) – In my continued efforts to bring you only TV in which I am interested, we have Ricky Gervais sending his clueless friend on various exotic excursions.
Higher Ground (drama, Vera Farmiga, Donna Murphy) – Vera Farmiga also directs.  Spiritual journeys and fundamental sects.  I like Farmiga enough to leave it on the queue.
1911 (foreign drama, Jackie Chan, Winston Chao) – Modern Warfare vs. Qing Dynasty.  Could be one to keep for action/war buffs.
Sinners and Saints (action, Kevin Phillips, Sean Patrick Flannery) – Cops and robbers with the guy who played Powder.
Answer This! (comedy, Christopher Gorham, Arielle Kebbel) – College + Trivia Contests = Nerd Paradise!  It stays.
Aurora (foreign drama, Cristi Puiu, Clara Voda) – Puiu directed, wrote and starred in this very depressing sounding Romanian post-divorce drama.
Saving Private Perez (foreign action, Miguel Rodarte, Jesus Ochoa) – No, it's not a porn version of Saving Private Ryan (my first thought) but rather a Mexican action comedy.
January 17th
Toast (drama, Helena Bonham Carter, Freddie Highmore) – Memoir of a chef with a stellar cast.  It's worth a shot.
Glee: The Concert (musical, Lea Michele, Dianna Agron) – Yes, thank you, I will see this undoubtedly horrible movie.  I'm a sucker for a good production number.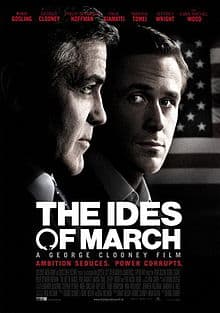 Dolphin Tale (family, Morgan Freeman, Ashley Judd) – Young boy and dolphin bond.  Not interesting except for the fact that Charles Martin Smith directed.  Smith starred in the fabulously awesome Never Cry Wolf and has the most forgettable name in Hollywood.
The Ides of March (thriller, George Clooney, Ryan Gosling) – Another Golden Globe nominee about the uneasy relationship of politics and idealism.  Also starring Philip Seymour Hoffman, one of my very faves.
Cheaper to Keep Her (romance, Vivica A. Fox, Brian McKnight) – Is anyone else offended by the title?  The description matches exactly.  Yuck.
Courageous (drama, Alex Kendrick, Ken Bevel) – Police in crisis.  This is a "spiritual beliefs" movie.  No thanks, I think I'll pass on pulpit movies.
Abduction (thriller, Taylor Lautner, Lily Collins) – The premise of a teen finding himself listed as a missing child is interesting, but Lautner is not.  Pass.
Mysteries of Lisbon (foreign drama, Adriana Luz, Maria Joao Bastos) – A far more interesting sounding saga of a child's origins.  But with subtitles, so the chances I'll actually watch it are slim.  I'm pathetic.
Dirty Girl (comedy, Juno Temple, Milla Jovovich) – Sorry, but this story of a misbehaving teen and her road trip just doesn't look funny.  At all.  But I could be wrong.  You can see the trailer here.
Killing Bono (comedy, Ben Barnes, Robert Sheehan) – An Irish comedy about brothers watching as classmates U2 live their dream.  This is Pete Postlethwaite's last movie.
Special Treatment (foreign drama, Isabelle Hupert, Bouli Lanners) – French prostitute with psychiatrist client and a mid-life crisis.
So what are you going to see?  The Ides of March and Moneyball are high on my list, but I'm interested in Sleepwalking, too.  You never know – it could be a…wait for it…sleeper!  Oh, so funny.  Happy DVDing!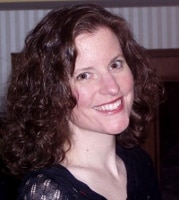 Sue reads a lot, writes a lot, edits a lot, and loves a good craft. She was deemed "too picky" to proofread her children's school papers and wears this as a badge of honor. She is also proud of her aggressively average knitting skills  She is the Editorial Manager at Silver Beacon Marketing and an aspiring Crazy Cat Lady.