Well, not quite…
But the actor has reportedly (via Deadline Hollywood) signed on to play a role in the story of how Walt Disney brought the famous story to life.  Based on the novel by P.L. Travers, Mary Poppins was a hit with both movie goers and critics, but it was a long road to bring the book to the screen.
In the upcoming Disney movie Saving Mr. Banks, Tom Hanks will play Walt and Emma Thompson (who I love dearly) will play the supposedly quite temperamental author as the film follows the years long negotiations between the two.  Farrell is now on board for (presumably) flashback sequences, playing Travers' father.
I always think of Farrell as the edgy bad boy, even though he's successfully moved away from that image in both his films and personal life, so it comes as a surprise to see him in not only a Disney movie, but a Disney movie about Disney.  At least he isn't playing Disney – I don't think I'm quite ready for that.
I wish them all well – that's a very talented cast.  I hope screenwriter Kelly Marcel and director John Lee Hancock can put together an engaging film.  Saving Mr. Banks is currently in pre-production with no premiere date announced.
photo by David Shankbone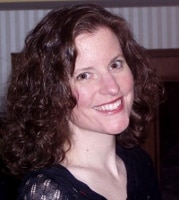 Sue reads a lot, writes a lot, edits a lot, and loves a good craft. She was deemed "too picky" to proofread her children's school papers and wears this as a badge of honor. She is also proud of her aggressively average knitting skills  She is the Editorial Manager at Silver Beacon Marketing and an aspiring Crazy Cat Lady.