Yes indeed!
When I think of casting a movie about the turbulent political times directly preceding WWII and the complicated situation in which Franklin Delano Roosevelt found himself as president, my mind does not go to Bill Murray.
Not that I don't love Bill Murray, for I most certainly do (oh, Lost in Translation, you cemented my already solid Murray Love), but as the beleaguered pre-war president? Actually, yes. It looks like Hyde Park on the Hudson is just right
for Bill Murray – this is a Murray FDR.
Co-starring Laura Linney (as a neighbor and confidante) and Olivia Williams (as Eleanor Roosevelt) the film takes us back to a time when worlds could change over a weekend at a summer house. The King and Queen of England were visiting the US for the first time – ever – and it is for them a solemn occasion as war raged through their land. Yet they found themselves in something of a madhouse. Americans with vastly different manners and tastes and habits than those to which the royals were even remotely accustomed.
Hyde Park on the Hudson looks light but melancholy – absolutely perfect Bill Murray territory. It opens in theaters on December 11th, 2012. (Oscar bait from Focus features? Could be!) Frankly (oh, I am punny) I think it looks delightful. Take a look at the newly released trailer and see for yourself.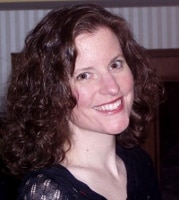 Sue reads a lot, writes a lot, edits a lot, and loves a good craft. She was deemed "too picky" to proofread her children's school papers and wears this as a badge of honor. She is also proud of her aggressively average knitting skills  She is the Editorial Manager at Silver Beacon Marketing and an aspiring Crazy Cat Lady.