Historical Murray
When I first wrote about Hyde Park on the Hudson I thought it looked delightful. The description, the trailer – the whole package looked like a perfect Bill Murray vehicle as he continues to shed his comedian-only persona for more dramatic roles. Focus Features' new featurette about the movie solidifies my initial impression and adds a thoughtful Murray describing the challenges of the role – as well as the challenges faced by FDR during the tense pre-WWII years.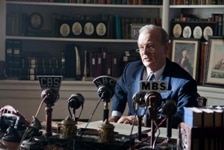 Hyde Park on the Hudson opens on December 7th. I don't think that's a coincidental date – one which FDR himself described in 1941 as "a day which will live in infamy" after the Japanese attacks on Pearl Harbor led to the United States entering WWII. Opening dates don't usually hold much symbolic significance but moving it back a few days from its original December 11th slot is a nice gesture – a nod to the events that were imminent in the film and those that would shape FDR's place in history.
Anyway. Here's the new featurette – the movie still looks absolutely delightful with Murray joined by Laura Linney, Olivia Williams, Samuel West and Olivia Colman.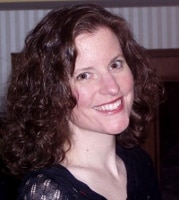 Sue reads a lot, writes a lot, edits a lot, and loves a good craft. She was deemed "too picky" to proofread her children's school papers and wears this as a badge of honor. She is also proud of her aggressively average knitting skills  She is the Editorial Manager at Silver Beacon Marketing and an aspiring Crazy Cat Lady.