Well, that's a motley assortment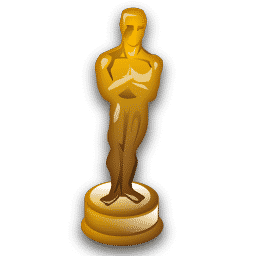 I love the Oscars, I really do. Yet the nominees were announced days ago with nary a word from me on the topic. It's unlike me to be quiet about anything, so why the radio silence? Well, mostly because every time I looked at the nominee list I fell asleep. What a sucky year.
In defense of the Academy, I can't think of something that should have been nominated and wasn't. It's just been a craptastic year in film. I can think of 5 TV series currently running – that I watch – that are better than any of the movies nominated for Best Picture. Imagine what's out there that I'm not watching. Honestly, if Hollywood wants people to go to see movies on the big screen they need to pick up their game, stop pumping out shitty sequels and give us something we care about.
But just in case you haven't seen the list of nominees I'll recap the big categories.
Best Picture
Yep, they're still nominating 10 movies, despite there being 2 that have merit. Well, I haven't actually seen all of them, so 2 is an approximation. Here they are:
The Artist
The Descendents
Extremely Loud & Incredibly Close
The Help
Hugo
Midnight in Paris
Moneyball
The Tree of Life
War Horse
Hugo, The Help, Moneyball and War Horse are all decent movies, some more decent than others. None of them is Oscar caliber. I haven't seen the others yet. I'm looking forward to Extremely Loud & Incredibly Close – not because I think it will be Oscar worthy, but because I like Tom Hanks and Sandra Bullock. Same for The Descendants and George Clooney. I am not in any way looking forward to, nor will I be seeing, Midnight in Paris (I refuse to see Woody Allen films and have since the day he began having sex with his romantic partner's daughter), The Tree of Life (Terrence Malick is just not my cup of tea) or The Artist.
I'm having a particularly hard time with The Artist. It's obviously a Hollywood darling. The thought of watching it is, for me, nothing short of nauseating. I've seen clips and ads and trailers and there's nothing there that says anything but "Hollywood Masturbatory Conceit". I don't have any interest in silent movies – I don't care about paying homage to Hollywood's past when I'm handing over my cash at the theater. I don't need to see another predictable romance with the gimmickry of no words and a score that makes my ears bleed even in the trailers. Am I a Luddite? Of course. But I want to see movies that tell me something important, tell a fantastic story or at the very least entertain me in some way. I have no use for the movies that win buckets of awards because Hollywood loves to pay tribute to itself and pompous experts tell me I'm just not smart enough for their high concept film making. Screw that crap. I'd rather see Bridesmaids win Best Picture. I actually enjoyed that.
On the other hand, maybe I'll see it and love it (but I doubt it) – and John Goodman looks awwwwesome. Stranger things have happened, but I'm definitely not paying to see this thing in a theater. To me, it's barely worth a rental and only that because I'm a little bit of an Oscar nominee completist (with the exception of Woody Allen movies – that's a rule I break for no one).
The nominations for Best Actor and Actress are a little more interesting:
Best Actor
Demian Bichir – A Better Life
George Clooney – The Descendants
Jean Dujardin – The Artist
Gary Oldman – Tinker Tailor Soldier Spy
Brad Pitt – Moneyball
Cloooney and Pitt may be pretty, but they can both actually act. I don't think the Pitt role was worthy of a nomination, but it was a lean year. Oldman and Bichir (with whom I am not familiar) have given me two more movies to put on my list to see before the broadcast – I love it when performances get nominated without their films.
Best Actress
Glenn Close – Albert Nobbs
Viola Davis – The Help
Rooney Mara – The Girl With the Dragon Tattoo
Meryl Streep – The Iron Lady
Michelle Williams – My Week With Marilyn
I love this category. I have 2 more new movies for the list in Albert Nobbs and The Iron Lady – both Close and Streep are enough for me to see movies in which I might otherwise have little interest. Dragon Tattoo is already on the list because I heart David Fincher and I'll actively root for Viola Davis. She was great in The Help, lending some much needed subtlety to the proceedings, and I have been waiting to see her win an Oscar since her amazing performance in Doubt.
Supporting Actors and Actresses
Honestly, I don't feel like listing all the nominees here. But I would like to point out that Jonah Hill is nominated for Moneyball – a nomination I saw coming within the first 15 minutes of the film. This is his first time trying out real acting instead of "fat, gross guy" acting and he does a terrific job. But my support goes to Christopher Plummer who was so fabulous in Beginners.
In Best Supporting Actress I'm a little torn. I liked Octavia Spencer in The Help, but I LOVED Melissa McCarthy in Bridesmaids. I know she's a long shot, but I think I'll be cheering in her direction.
And there you have it. A mediocre year at best. Hopefully people will make up for it by wearing completely outrageous clothing and swearing during their acceptance speeches. A girl can dream…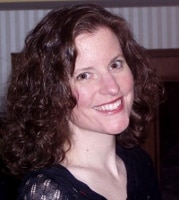 Sue reads a lot, writes a lot, edits a lot, and loves a good craft. She was deemed "too picky" to proofread her children's school papers and wears this as a badge of honor. She is also proud of her aggressively average knitting skills  She is the Editorial Manager at Silver Beacon Marketing and an aspiring Crazy Cat Lady.