Can one movie redeem years in the WWE?
In the interest of full disclosure, I do not watch wrestling. I have no interest in wrestling or wrestlers. Yet…
I have to admire The Rock. Otherwise known as Dwayne Johnson, The Rock went from wrestler to reasonable comic/action actor with a good natured ability to make fun of his former persona. If it happens once, it can happen again.
Paul Levesque – known as "Triple H" in the wrestling world – is starring in The Chaperone, opening February 18th. It's hard to tell from the official description exactly what genre this movie will occupy. Levesque stars as former bank robber Ray Bradstone, trying to go straight after being released from prison. Of course, one last job comes up, and Ray is caught between his old crew and chaperoning an upcoming field trip with his daughter. Hijinks follow.
Levesque co-stars with Modern Family's Ariel Winter, Kevin Corrigan, Jose Zuniga and Yeardley Smith in the film and is directed by Stephen Herek (who also directed Mr. Holland's Opus – this does not give me faith). WWE folks produced the picture.
Looks like action comedy to me, with a little mushy moralizing and a smidgen of personal redemption.  Let's see if it looks like the Rock has some competition in the Wrestler Turned Actor sweepstakes.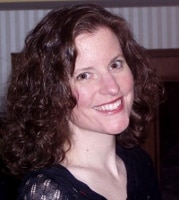 Sue reads a lot, writes a lot, edits a lot, and loves a good craft. She was deemed "too picky" to proofread her children's school papers and wears this as a badge of honor. She is also proud of her aggressively average knitting skills  She is the Editorial Manager at Silver Beacon Marketing and an aspiring Crazy Cat Lady.