Triple H stars in Inside Out
The last time I wrote about Paul Levesque he was starring in The Chaperone. After that we saw the WWE come out with That's What I Am, a coming of age movie starring Ed Harris. Wrestler Randy Orton had a small supporting role. Now they're coming out with a new Levesque vehicle – Inside Out.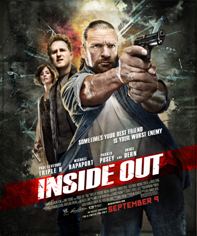 Inside Out stars Levesque as AJ – a brand new ex-con who would like to get on with living his life after spending over a decade in prison for manslaughter. Alas, such simple wishes are often the hardest to realize – especially when best friend Jack (Michael Rapaport) is not leading the clean life. AJ finds himself tangled in mob business in the name of protecting his friends.
Rapaport is one of those actors that you will instantly recognize and then fail to come up with a single part he's played. He's been in approximately 1 gazillion movies and TV series but I remember him best as Phoebe's police officer boyfriend on Friends. Levesque also finds himself playing alongside the serious talents of Bruce Dern and Parker Posey. This is another fairly heavy-weight cast for a movie starring a wrestler.
WWE continues to push hard into the movie business though I don't really see that they've reached mainstream or critical success just yet. I can't imagine them giving up, though, so money's on them hitting big with one of these prime cast flicks. The actors they choose to appear along with their wrestlers are top notch but not really current A listers. It's an interesting choice and to me looks like a good one. They aren't spending trillions of dollars on overpriced actors who may or may not be able to deliver, leaving them room to produce more films and reach for that elusive hit. Will that lead to major film industry success and power? Who knows? But it's interesting to watch the process.
Here's the trailer for Inside Out – it opens September 9th.  Will this be the big break for Triple H and WWE?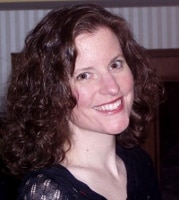 Sue reads a lot, writes a lot, edits a lot, and loves a good craft. She was deemed "too picky" to proofread her children's school papers and wears this as a badge of honor. She is also proud of her aggressively average knitting skills  She is the Editorial Manager at Silver Beacon Marketing and an aspiring Crazy Cat Lady.