American Assassin First Big Screen Flynn Adaptation
Finally!  We've been waiting for what seems like forever for Mitch Rapp  to come to life on the big screen.  When George last wrote about the CBS film deal with author Vince Flynn, the studio had brought Antoine Fuqua aboard to direct a Jonathan Lemkin written script.  Various names were thrown about to play Mitch Rapp, including Gerard Butler, Colin Farrell and Matthew Fox.
What was Old is New Again
Well, now we can throw that all out the window because the entire project has been revamped in a way that can only be positive.  Flynn's most recent novel, American Assassin, tells the backstory of Rapp and how he entered the CIA game.  The original book set to be filmed was Consent to Kill – a book well into the series with Rapp already established with readers.  It makes perfect sense for CBS to switch gears and start the big screen films off with this reboot novel – start at the beginning, as it were.  Producer Lorenzo di Bonaventura (on board from the beginning) made the sensible decision to switch material when he learned that the newest novel took readers back to the origin story.
Who's In and Who's Out
With the change in material, CBS went back to the drawing board and brought in a new director and new screenwriters.
Ed Zwick will take over behind the camera as well as writing the script with Marshall Herskovitz.  Zwick has a nice string of action movies to his directing credit, including Defiance and Blood Diamond and going all the way back to Glory in 1989.  His writing credits, though more spare, include Defiance and Love and Other Drugs (which he also directed and produced).  His relationship with Herskovitz goes all the way back to 1987 and the TV show thirtysomething.  I look forward to seeing what this well established pair can serve up for Mitch Rapp.  I suspect we'll be getting some fine character development along with our action.  No time frame has been announced for production or casting.  But I'll be watching, waiting and letting you know when there are details.
The Story
American Assassin is a prequel.  Number 11 in the series it goes back in time to tell the story of Mitch Rapp as a college student recruited by the CIA after suffering a personal tragedy.  Unlike Consent to Kill, Zwick and Herskovitz get to avoid the messy business of trying to condense a complex, established character into a single film.  They get to start at the beginning and hopefully build a successful series of movies with a fresh character.  It's a far more reasonable way to begin a film franchise.
What About Mitch?
As always, the question remains – who will play Mitch Rapp?  Flynn is already on record as naming Eric Bana as the actor he envisioned in the role.  But that was before – talking about the film when it was still to be based on Consent to Kill.   Fans of the series and the actor have been clamoring for Gerard Butler.  But the game has changed.  This Mitch Rapp is a younger man, not yet formed into the character known to series readers.  That gives di Bonaventura and Zwick a lot of freedom to start fresh, open the field and consider any of the myriad young actors out there with the chops to do both action and drama.  Will they choose someone we know or go with an unknown?
It's very much like rebooting Star Trek.  Who could possibly fill such well established shoes?  In that case Chris Pine had to follow William Shatner and recreate James T. Kirk.  In this case, whoever they choose has a much harder task – stepping into the shoes of a character that readers have pictured in their imaginations for years.  Movie Rewind readers had a lot of suggestions for the original role, they even voted and ended up with Gerard Butler, Hugh Jackman and Eric Bana as their 3 favorites.  As much as I like these guys, I can't see any of them playing a college student.
Back to the Drawing Board
So who's it going to be now, Movie Rewinders?  As always, we love your suggestions.  Who are the hot young actors around today who have the right look, intensity and feel to play Mitch Rapp?  Leave your comments, send us emails, let us know who you want to see play this role.  There's probably a contest and a poll in your future, best to get your foot in the door now so your favorite doesn't get left out!
American Assassin gets a new director – 8/9/12
That's right, it's changing again!  Read about the new director of American Assassin.
photo by Bridget Laudien
[AMAZONPRODUCTS asin="1416595198″]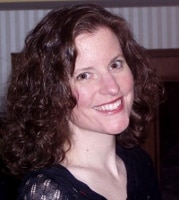 Sue reads a lot, writes a lot, edits a lot, and loves a good craft. She was deemed "too picky" to proofread her children's school papers and wears this as a badge of honor. She is also proud of her aggressively average knitting skills  She is the Editorial Manager at Silver Beacon Marketing and an aspiring Crazy Cat Lady.