Author reveals his vision of main Consent to Kill character
With so much talk and speculation surrounding not only the movie Consent to Kill, but the choice of who will play main character Mitch Rapp, it's only natural to want to know what the author thinks. Thanks to an inteview with McNallyRobinson.com, now we know it isn't Gerard Butler.
As the author notes, he has no control or say over casting decisions. But his vision of Mitch Rapp apparently looks more like Eric Bana than Gerard Butler.
That may seem like a blow to fans of Butler. But what an author wants and what is feasible in Hollywood are often – usually? – two different things. Consent to Kill has been slow to move past the starting gate and there has been no official word on casting – or really anything else – since CBS Studios announced earlier this year that Antoine Fuqua would direct the film.
In the ensuing months, there has been speculation about a host of actors taking on the tough-guy role of Rapp, including Butler, Brad Pitt, Colin Farrell, Matthew Fox and others. Bana isn't a name I'd seen bandied about with the rest, but who knows? Maybe Flynn has more clout than he thinks and the studio will be looking up Mr. Bana to see if he's interested in the role.
Of course, it's all speculation until an official casting announcement is made, but that's what fans do – speculate. Cast anticipation is part of the fun of the process of seeing a book turn into a film. So now there's another hat in the ring, thrown there by Vince Flynn himself. Bana or Butler? Farrell or Pitt? Or maybe someone unknown?
As the casting plot thickens, fans have no choice but to wait it out – and play the guessing game in the meantime! Stay tuned…
Want to read more about Consent to Kill? Here are some tidbits:
Our first glimpse into the movie
Sue discusses early casting debates
George gives a Consent to Kill update
Sue talks about Butler and Flynn fans
Fuqua and Butler to work together on a different film
Who do you think should play the lead? Vote in our Mitch Rapp Poll!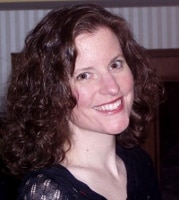 Sue reads a lot, writes a lot, edits a lot, and loves a good craft. She was deemed "too picky" to proofread her children's school papers and wears this as a badge of honor. She is also proud of her aggressively average knitting skills  She is the Editorial Manager at Silver Beacon Marketing and an aspiring Crazy Cat Lady.