AMC series to be syndicated via Instant Streaming
I am not a fan of Mad Men.  Don't get me wrong – it isn't that I don't like the program, I've never seen it.  You see, when it was first becoming all the rage, I assumed it was on HBO or Showtime, the traditional cable haunts of great scripted drama.  By the time I realized it was on AMC, a basic cable channel that we actually get, it was too late for me to jump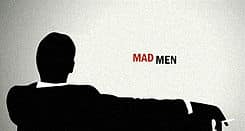 in.  I'm a purist – I love to start a series from the beginning.
And now I'll get my chance – for free!  Well, free with my Netflix subscription.  For Netflix has purchased the syndication rights to the series and will air it via Netflix Instant Streaming.  Will I become a devotee of the 1960s era corporate clothing?  I suspect yes.  What about the New York city adman premise?  I don't know about that – but I'm eager to find out.  Star John Hamm is ridiculously good looking and now I can stop thinking of him as Handsome But Incredibly Dumb Guy from his brief stint on 30 Rock.
This is yet another coup for Netflix, which only recently announced its first foray into original programming. Its ever-broadening scope of offerings is going to make it a major player on every front.  The days of just being the company that mails you DVDs in red envelopes are long over.
At this point I wouldn't be surprised if they announced that they will be branching into women's fashion.  Or grocery stores.
Mad Men will begin its Netflix Instant Streaming run in July of this year.  I know I'll be watching.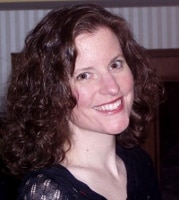 Sue reads a lot, writes a lot, edits a lot, and loves a good craft. She was deemed "too picky" to proofread her children's school papers and wears this as a badge of honor. She is also proud of her aggressively average knitting skills  She is the Editorial Manager at Silver Beacon Marketing and an aspiring Crazy Cat Lady.