It's beginning to look a lot like blizzard…
So, what does one do when one finds oneself in the midst of a blizzard, hunkered down at home with a husband and two teenagers on the 20th of December?  One sleeps in as late as possible, of course.  One also turns to Netflix to see what could possibly occupy one's stir-crazy family for a day or two.
In the past I've been disappointed in the selection of holiday/Christmas movies available on Netflix Instant Streaming.  Not this year!  They have a whole host of movies and specials ready and waiting for you to stream them to your computer or, as in our case, right to your TV. Ranging from the sappiest, corniest made-for-TV specials to real Christmas classics, here's what you can find on Netflix Instant Streaming for your blizzard and/or holiday viewing this year.  Enjoy!
2013 Update
As with all things, change is inevitable.  So yes, some of the things that were streaming in 2012 are not streaming in 2013.  But I've also managed to dig up oodles of new things for this year!  So now each year I'll be making notes when things are not streaming and adding new things to the list.  I won't remove anything altogether because you never know when it might come back!  What will I miss the most this year, you ask?  Fireplace For Your Home, of course.
The Great Stuff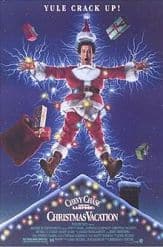 National Lampoon's A Christmas Vacation  (comedy, Chevy Chase, Beverly D'Angelo) – This is one of my favorite Christmas movies, I watch it every year.  This afternoon I watched it uncut and without commercials for the first time ever.  Bliss.  And yes, those kids are indeed Juliette Lewis and Johnny Galecki (my daughter loved seeing mini-Leonard from the Big Bang Theory).
The Nightmare Before Christmas (animated, Danny Elfman, Chris Sarandon) – I have to admit that I have not seen this Tim Burton scribed holiday multi-tasker.  But I want to and this year, I WILL!
White Christmas (musical, Bing Crosby, Danny Kaye) – An oldie but a goodie, this 1954 classic was directed by Michael Curtiz.
The Polar Express (family animation, Tom Hanks, Leslie Zemeckis) – Directed by Robert Zemekis, this one boasts some awesome animation techniques perfect for your big screen TV.
The Bells of Saint Mary's (drama, Bing Crosby, Ingrid Bergman) – nominated for a slew of Academy Awards, this 1945 classic is filled with singing and sentiment. (not streaming for 2013)
Fireplace For Your Home – Classic Edition (what can I say here – it's video of a fire place) – Classic in every sense, I'm watching this right now.  Who doesn't want to have the ability to watch a crackling fire on their TV?  I know I'm enjoying it. (not streaming for 2013)
The Possibly Good Stuff
Mickey's Once Upon a Christmas (animated) – Three Mickey tales: The Gift of the Magi, Duck Tales and A Very Goofy Christmas. New for 2013.
Saving Santa (animated, Martin Freeman, Ashley Tisdale) – Low ranking elf must save Christmas! New for 2013.
Mickey's Magical Christmas: Snowed In (animated) – More of The Mouse!  Could definitely be a hit with the little ones. New for 2013.
Jingle All the Way (comedy, Arnold Schwarzenegger, Sinbad) – No, I don't really think this is good, but it has Arnold and probably made some money back in the day. It also has a bad Santa, of which I approve. New for 2013.
The Perfect Gift (musical, Ruben Stoddard, Golden Brooks) – I'm not saying this is going to be actually good (it's a Christmas Chaos movie) but I like that it's a musical.  It's good to see a little something new under the holiday sun.  New for 2013.
Black Adder's A Christmas Carol (comedy, Rowan Atkinson, Hugh Laurie) – People like Blackadder, right?  So there you go.  New for 2013.
How About You (comedy, Joss Ackland, Hayley Atwell) – Set in an Irish retirement home, this also stars Brenda Fricker, Vanessa Redgrave and Imelda Staunton.  New for 2013.
The Fitzgerald Family Christmas (drama, Kerry Bishe, Connie Britton) – This indie drama actually looks quite good – dysfunctional family holiday drama is always a welcome change from the usual sap.
Casper's Haunted Christmas (family animation, Brendon Ryan Barrett, Kathleen Barr) – Fine, this should probably be in the crappy category, but I loved Casper as a kid.  I won't watch it and ruin those memories, but I reserve the right to artificially inflate its status. New for 2013.
Bush Christmas (family, Chips Rafferty, John Fernside) – A 1947 classic about an Aussie Christmas.  New for 2013.
The Bear Who Slept Through Christmas (family animation, Tom Smothers, Arte Johnson) – A non-TV show retread Christmas cartoon!  That's special.  This one is from 1975.  New for 2013.
The Christmas That Almost Wasn't (family, Paul Tripp, Linda Brazzi) – Evil landlord threatens to evict Santa in this 1966 oldie.  New for 2013.
Christmastime in South Park (animated, Matt Stone, Trey Parker) – I'm not a South Park fan, but if you are, you may find some yuletide joy here.  Along with something disgusting, but hey, it's South Park. (not streaming for 2013)
Jeff Dunham's Very Special Christmas Special (comedy, Jeff Dunham) – Again, not a Jeff Dunham fan, but if you are, it's all yours via the miracle of Instant Streaming. (not streaming for 2013)
Kung Fu Panda Holiday (animated, Jack Black, Angelina Jolie) – Love you some Kung Fu Panda?  Have a holiday helping.
Miracle on 34th Street (drama, Thomas Mitchell, Sandy Descher) – It's not the 1947 original with Natalie Wood, but still, the story is still fun and probably worth watching.  This version is a TV movie from 1955. (not streaming for 2013)
Christmas Classics: Volume 1 (animated) – Cartoons from the 1950s including a version of Rudolph the Red Nosed Reindeer.   For the nostalgic among you. (not streaming for 2013)
Charlie Brown's Christmas Tales (animated) – It's not the REAL Charlie Brown Christmas, but it is from creator Charles Schultz, and it's Peanuts.  There could be something here – especially for the kids.
Nutcracker: The Motion Picture (musical, Hugh Bigney, Patricia Barker) – A 1986 performance of the ballet.  Costumes and production by Maurice Sendak (that's pretty cool!) and performed by the Pacific Northwest Ballet.
Yes, Virginia (animated, Neil Patrick Harris, Beatrice Miller) – A 2009 stop motion animated version of the classic story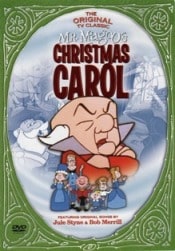 of Virginia and her quest for Santa.
The Radio City Christmas Spectacular (musical) – For those of you who love your Rockettes, here's a chance to see them in your own home!
I Want a Dog for Christmas Charlie Brown (animated) – Yeah, it's a stretch, but it's still Peanuts!
Mr. Magoo's Christmas Carol (animated) – Heheheheheheh.  Mr. Magoo.  Heheheheheheh. (not streaming for 2013)
Holiday Favorites: Volume 2 (animated) – More cartoons from 1952! (not streaming for 2013)
Holiday Favorites: Volume 5 (animated) – Now on to 1954! (not streaming for 2013)
Guaranteed to Suck (but you'll watch anyway)
And here we have all the made-for-TV crap that plays on Lifetime and the Hallmark channel that I laugh at with great glee but if it's on, I'll end up watching it and crying when the scrooge learns her lesson or the lonely man finds Christmas love.  Just don't tell anyone you watch them after everyone else goes to bed – you don't need their holiday scorn.  Also, I have no doubt that some of these suck so bad that I would refuse to watch them even under the most dire blizzard situations.  You'll know them just from the titles.
Extreme Christmas Trees (reality TV) – I had to put this one first.  Imagine how bad it is.  Just imagine.  I'm watching it as soon as humanly possible.  New for 2013.
HIT Favorites: Jolly Holiday (children's TV) – A collection of Thomas the Tank Engine, Bob the Builder and others do holiday shenanigans.  I, of course, want nothing whatsoever to do with this, but your young children might.  And no, I don't know what HIT stands for.  New for 2013.
Switchmas (family, Elliott Gould, David DeLuise) – I believe this was previously known as Ira Finkelstein's Christmas.  Also, All I Want for Christmas.  If they change the title often enough will it become good?  No, it will not.
Santa Paws 2: The Santa Pups (family, Cheryl Ladd, Danny Woodburn) – I swear, Christmas specials are like Love Boat or Hollywood Squares – a haven for stars of the past. New for 2013.
Thomas and Friends Holiday Express (children's TV) – If your kid loves Thomas, here's your Christmas wish come true.  Or nightmare.  Your pick. New for 2013.
Children's Favorites: Christmas Treasure (cartoons) – More Barney, Bob the Builder and other cartoon crap.  ENJOY!  New for 2013.
A Very Barry Christmas (family animation, Deanna Aubert, Roy Billing) – More Christmas chaos!  New for 2013.
Thomas & Friends: Merry Winter Wish (children's TV) – Good Lord, more Thomas.  New for 2013.
Thomas & Friends: A Very Thomas Christmas (children's TV) – Someone make it stop. New for 2013.
Thomas & Friends: Merry Christmas Thomas (chidren's TV) – I give up.
Angelina Ballerina: The Nutcracker Sweet (family, Naomi Wilkinson, Charlotte Spencer) – I'm sorry, parents.  New for 2013.
Kipper: Let It Snow (children's TV) – Five episodes of the kid's TV show.  I'm feeling seriously sorry for the parents that will have to listen to these things endlessly.  New for 2013.
Barney: Night Before Christmas (children's TV, H. Franklin Baker, III, Marisa Kuers) – I feel like I'm hurting every parent of young children out there. New for 2013.
Power Rangers Samurai: Christmas Together, Friends Forever (family, Alex Heartman, Erika Fong) – Seriously, this exists! New for 2013.
Eloise: Little Miss Christmas (family animation, Mary Mouser, Tim Curry) – It isn't my fault, parents.  Really. New for 2013.
Christmas Carol: The Movie (animated, Simon Callow, Rhys Ifans) – I'm sure there are dozens of better versions, but this one is streaming for free!  New for 2013.
How the Toys Saved Christmas (family animation, Mary Tyler Moore, Tony Randall) – Oh, I love those actors!  But I'm sure the movie sucks.  New for 2013.
Christmas With a Capital C (Christian, Ted McGinley, Daniel Baldwin) – Blasphemy it may be, but I'm not into the Chrristian movie thing, not even at Christmas.  New for 2013.
One Magic Christmas (family, Mary Steenburgen, Gary Basaraba) – More Christmas miracles.  But I do love Mary Steenburgen.  New for 2013.
Hercules Saves Christmas (family, Hercules Rossi, Luigi Francis Shorty Rossi) – Look at the first two cast names. Now realize that it's about a dog.  Now barf.  New for 2013.
A Christmas Puppy (family, Mary Crawford, Alexandra Paul) – So sick of Christmas dog movies.  Where are the Christmas cat movies?  New for 2013.
The 12 Dogs of Christmas (family, John Billingsley, Bonita Friedericy) – Stop with the damn dogs already! New for 2013.
A Country Christmas (family, Joey Lauren Adams, William Shockley) – Someone is trying to ban Santa!  OH NO!!!  New for 2013.
I'll Be Home for Christmas (family, Jonathan Taylor Thomas, Jessica Biel) – Wow, I bet Jessica Biel would like this 1998 winner off her resume. New for 2013.
A Dennis the Menace Christmas (family, Maxwell Perry Cotton, Robert Wagner) – Oh, Robert Wagner, it's been a long time since Hart to Hart, hasn't it?  New for 2013.
Holiday Classics (animated) – Dreamworks drags out Madagascar, Shrek and how to ride your dragon and churns out 4 holiday specials using their characters.  Blurgh.
12 Dates of Christmas (romantic comedy, Amy Smart, John-Paul Gosselar) – You know the ones that I told you would suck based on the title?  Here's the first one.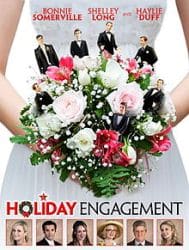 Holiday Engagement (romantic comedy, Bonnie Somerville, Shelley Long) – I like Bonnie Somerville.  I would watch this retread of The Wedding Date.  Don't judge me.
Eight Crazy Nights (animation, Adam Sandler. Kevin Nealon) – An Adam Sandler animated holiday movie about a drunk.  No, no, no. (not streaming for 2013)
Holiday in Handcuffs (romantic comedy, Melissa Joan Hart, Mario Lopez) – No, it isn't porn.  Though it might be better if it was.
Christmas Cupid (romantic comedy, Chad Michael Murray, Ashley Benson) – Made by the ABC Family channel!  Are you surprised?  I'm not.
Desperately Seeking Santa (comedy, Laura Vandervoort, Nick Zano) – A Sexy Santa Contest, oh my!  I won't watch this even in the middle of the night.
A Christmas Kiss (romance, Elizabeth Rohm, Laura Breckenridge) – Oooh, a holiday adultery-lite movie!  How does that happen?
Christmas Angel (drama, Kevin Sorbo, Teri Polo) – A spirituality movie, if you like that sort of thing.
Crazy for Christmas (romantic comedy, Andrea Roth, Howard Hesseman) –  Anyone else long for the days when Howard Hesseman was Dr. Johnny Fever?
Snow (comedy, Tom Cavanagh, Ashley Williams) – More ABC Family!  And watch out, this isn't the last we'll be seeing of Mr. Cavanagh in this section…
Santa Claus: The Movie (sci-fi adventure, Dudley Moore, John Lithgow) – I don't remember this 1985 look at how Santa becomes Santa.  But you bet come one late night I'll be watching it, for better or worse.
Dear Santa (romantic comedy, Amy Acker, David Haydn-Jones) – Directed by Jason Priestly, who usually has a good sense of humor about creating crap.  Bring it, late night.
Snowglobe (comedy, Christina Milian, Erin Karpluk) – Oooh, a mystery snowglobe with a life lesson!  I'm going to have to take a pass.
Christmas Lodge (drama, Erin Karpluk, Michael Shanks) – Hey, look!  Erin Karpluk again!  Does she wander around looking for TV holiday movies that need an actress?  I hope not, that would be sad.
All She Wants for Christmas (romantic comedy, Monica Keena, Tobias Mehler) – Romantic comedy, hmm?  I'm seeing a trend here.
The Heart of Christmas (drama, Candace Cameron-Bure, Jeanne Neilson) – A holiday movie about a child with cancer.  Wow, didn't see that one coming.
Good Luck Charlie: It's Christmas (comedy, Bridgit Mendler, Leigh-Allyn Baker) – A Disney channel thing.  No.  Possible.  Way.
Noel (drama, Susan Sarandon, Penelope Cruz) – I don't remember this 2004 film, but it has a good cast – I might even watch this one while other people are awake. (not streaming for 2013)
All I Want for Christmas (drama, Gail O'Grady, Greg Germann) – Shopping for a husband for Christmas!
All I Want for Christmas (comedy, Harley Jane Kozak, Jamey Sheridan) – Same title, different movie!  I knew they would have to start repeating eventually.  New for 2013.
Christmas Town (comedy, Nicole De Boer, Patrick Muldoon) – Mother and son find the Christmas spirit.  Grandpa, too!
Snow 2: Brain Freeze (comedy, Tom Cavanagh, Ashley Williams) – Hello Mr. Cavanagh!  And in a sequel, no less.  Oh, ABC Family.
He-Man & She-Ra: A Christmas Special (animated) – Crappy from the title, concept and cover art?  Yes, yes indeed. (not streaming for 2013)
The Search for Santa Paws (comedy, Zachary Gordon, Mitchel Musso) – I'm all for dogs.  But not for this movie.
Santa Baby 2: Christmas Maybe (comedy, Jenny McCarthy, Kelly Stables) – How do these things get sequels?  HOW?
Some of these, you should have in your collection at home.  That's why we have that spiffy carousel at the bottom here, where you can click right through to Amazon and buy them.  The rest?  Stream and enjoy – whether you admit it to anyone or not.  Happy holidays!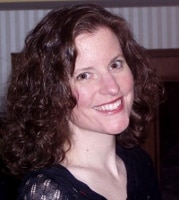 Sue reads a lot, writes a lot, edits a lot, and loves a good craft. She was deemed "too picky" to proofread her children's school papers and wears this as a badge of honor. She is also proud of her aggressively average knitting skills  She is the Editorial Manager at Silver Beacon Marketing and an aspiring Crazy Cat Lady.