I thought he just looked good for his age.
There's a big, fancy DVD/Blu-Ray package being released February 1st for the movie Let Me In.  It's a coming-of-age and horror cocktail with a vampire chaser.  What intrigues me most?  The presence of Richard Jenkins, of course.  He makes everything he's in better – here he's the "father" of a young vampire.  I hope he wears a cape!
To be fair, let's start with the actors who are undoubtedly the stars – Kodi Smit-McPhee and Cloe Moretz. Both good young actors, though I would venture that Moretz had a better vehicle to introduce herself to the world. Smit-McPhee was stuck with the dreadful The Road, but Moretz got to show off her chops in Kick Ass. Hollywood isn't fair, kids, get used to it.
This is director Matt Reeves follow-up to Cloverfield – a love it or hate it experience that buzzed through the horror world and showed just how much clever internet marketing (yes, I recognize the irony of saying that in an internet post) can do to build up a film. It'll be interesting to see what he does on his second outing – with real actors and based on a Swedish novel. That's quite a leap.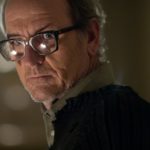 The DVD/Blu-Ray release is full of goodies, including something called "Car Crash Sequence Step-By-Step", a visual effects extra with director commentary, a making-of featurette, deleted scenes and a still gallery. There's trailers, too, but that doesn't excite me much. The Blu-Ray edition comes with a digital copy of the film and an additional extra – "Dissecting Let Me In". Both copies come with a comic book version of the story with an exclusive cover by someone named Sean Phillips. I think that's supposed to be a good and important detail.
So it looks like a decent package altogether, especially if you're a Richard Jenkins horror fan with a Blu-Ray player and an affinity for comic book art and tiny vampires.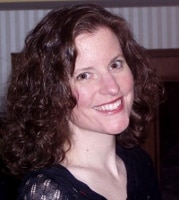 Sue reads a lot, writes a lot, edits a lot, and loves a good craft. She was deemed "too picky" to proofread her children's school papers and wears this as a badge of honor. She is also proud of her aggressively average knitting skills  She is the Editorial Manager at Silver Beacon Marketing and an aspiring Crazy Cat Lady.