Actors signing on quickly
So many actors in such a short time!  Not long ago Lionsgate and director Gary Ross cast Jennifer Lawrence to play the lead role of Katniss in the movie adaptation of Suzanne Collins' bestseller The Hunger Games.  I thought at the time – and still do – that she was a perfect choice for the role.  She's proven herself more than capable of not only carrying a movie but of being tough as nails with her Oscar nominated performance in Winter's Bone.
Not long after, she was joined by Liam Hemsworth and Josh Hutcherson as Gale and Peeta, the young male leads, and the cast continues to fill out beautifully.
So far we have Katniss' family:
Willow Shields, in her first big screen performance, will play little sister Primrose.
Paula Malcomson, who you'll recognize from her many, many TV appearances and her role in The Green Mile, will play the girls' mother.
We have the other "tributes":
Dayo Okeniyi and Amandla Stenberg, in some of their first roles, will be Thresh and Rue, the tributes from District 11.
From the very privileged District 1 we have Jack Quaid (son of Meg Ryan and Dennis Quaid) playing Marvel and
Leven Rambin playing Glimmer.
From the almost equally privileged, and highly competitive, District 2 we have Alexander Ludwig from Race to Witch Mountain as the thug Cato (he doesn't look very thuggish) and Isabelle Fuhrman – who you'll remember from her fantastically creepy lead role in The Orphan – perfectly cast as the wicked Clove.
The only other named tribute is the clever Foxface from District 5, who will be played by Jacqueline Emerson in her first big screen role.
The rest of the tributes have been cast with newcomers.  I really like how they've turned to young, relatively unknown actors for these roles.
We also have some of the "staff" – those running the Games:
American Beauty's Wes Bentley, currently starring in There Be Dragons, will be playing Seneca Crane, Head Gamemaker.  I anticipate loving to hate him.
Elizabeth Banks, who you'll recognize as Avery Jessup from 30 Rock as well as from The Forty Year Old Virgin, will be playing Effie Trinket.  Effie is an awesome role – she's Katniss' "Handler" for the games, in charge of prepping her for the spectacle.  I picture her as fussy and stuffy, managing to be uptight while still sporting some of the elaborate fashions popular in the Capitol while the rest of the country starves.  This is a plum role.
In a major coup for the movie, Lionsgate landed the uber-fabulous Stanley Tucci to play Ceasar Flickerman, the interviewer and basically host of the televised Hunger games.  Ceasar is flamboyant and funny and outrageous even though he's part of the system that cruelly victimizes the District teens every year.  He's known to everyone
in the country.  Stanley Tucci owns every role he plays, from dastardly villain in The Lovely Bones to loving, good-natured husband in Julie & Julia.  What a great addition to this young cast!
And finally, finally, we have a Haymitch!
Haymitch is the only surviving winner of the Games from District 12.  mostly because nobody ever wins from the nations most impoverished district.  He's a drunk and seen as a buffoon.  He's also tasked with guiding and training Katniss and Peeta for the Games.  Ouch.  But he won once, there has to be something under his unimpressive exterior.  Or so Katniss and Peeta hope.
Woody Harrelson has signed on for the role of Haymitch.  My first reaction was…not much.  He isn't someone I ever pictures in the role.  but the more I think about it the more I love it.  Haymitch has to be both a comic foil and deadly serious.  I think Harrelson is perfectly suited for that disparate personality.  He's done both heavy drama and comedy successfully.  I'm excited to see him work with the other actors, bringing experience to this very young cast.
One more?
I'm still looking to see who plays Cinna, Katniss and Peeta's dresser who designs their flaming personae.  He's an interesting character, different from the other Capitol denizens, and I hope he makes it into the movie.
The Hunger Games is set to release March 23rd, 2012.  A whoooooole year of anticipation!  Let the Games begin!
photos by Pamela Littky, smoothdude, hyku and David Shankbone
[AMAZONPRODUCTS asin="0439023521″]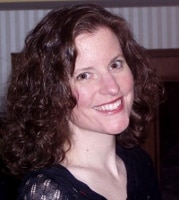 Sue reads a lot, writes a lot, edits a lot, and loves a good craft. She was deemed "too picky" to proofread her children's school papers and wears this as a badge of honor. She is also proud of her aggressively average knitting skills  She is the Editorial Manager at Silver Beacon Marketing and an aspiring Crazy Cat Lady.