See the first look inside the production
Yes, I know this was on the MTV Video Music Awards last night – but I don't watch those, do you? I didn't think so. So this morning, Lionsgate was kind enough to send me the sneak peek trailer for The Hunger Games to share with all of you!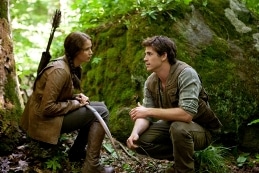 Now, though I'm obsessed with this movie, I know not everyone in the world is in the know so I'll give you a brief rundown of the news to date. The Hunger Games is the first in a trilogy of books by author Suzanne Collins. Aimed at a young adult demographic, the books captured a wide audience, ranging far outside its targeted teenagers. According to Wikipedia there are more than 2.9 million copies in print. That's a whole lotta books.
When a YA novel gets that kind of attention, Hollywood is sure to come knocking (after Harry Potter and Twilight they would be fools not to) and so it was that Lionsgate acquired the rights to The Hunger Games. They hit the ground running by casting the fabulous Jennifer Lawrence in the lead role of Katniss and kept their momentun high by adding Liam Hemsworth as her friend Gale, Josh Hutcherson as friend Peeta, Stanley Tucci, Woody Harrelson, Elizabeth Banks, Donald Sutherland and Wes Bentley to the roster. They also made the dubious choice to cast Lenny Kravitz in a fairly pivotal role – we'll have to see how that turns out.
The basic plot centers around a post-some-sort-of-epic-change US where the country is now Panem and is tightly
controlled by The Capitol. Each of the 12 Districts exists to provide the rich and spoiled capitol with anything and everything they need. Oppression and abuse are rampant, as are poverty and hunger, especially in District 12, where our heroine, Katniss Everdeen, has spent her formative years.
Each year, the capitol holds "The Hunger Games" in which each district is required to supply two child "tributes". It's a fight to the death – last one standing wins. Barbaric in so many ways, it's a game that our characters will play.
So the movie is set to come out in March of 2012 and this is the much anticipated first glimpse of actual footage. The photos here were released earlier by Lionsgate, but this is our first taste of the action – short but sweet. Enjoy!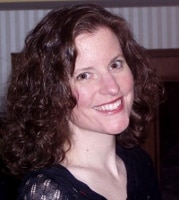 Sue reads a lot, writes a lot, edits a lot, and loves a good craft. She was deemed "too picky" to proofread her children's school papers and wears this as a badge of honor. She is also proud of her aggressively average knitting skills  She is the Editorial Manager at Silver Beacon Marketing and an aspiring Crazy Cat Lady.