Do I like these guys enough to see their movie?  Do you?
Vince Vaughn and Kevin James have a new movie opening on Friday called The Dilemma.  It's a bromance gone awry type deal with the two as long-time friends and now business partners about to get their big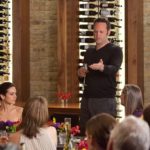 break.  When one learns the other has some secrets, hilarity presumably ensues.
My dilemma?  How much do I still like Vince Vaughn and how much have I come to like Kevin James?  I've been a Vaughn fan for a long time.  I loved him in Old School (yeah, I may actually be a 14-year-old boy in a grown woman's body) and admired his turn in Into the Wild (one of my faves).  But lately, with titles like Fred Claus, Four Christmases and Couples Retreat, his shiny luster has begun to fade.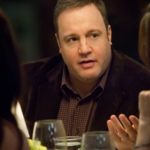 And then there's Kevin James.  I thoroughly disliked his TV hit The King of Queens.  But then I saw him in Hitch.  He was sweet and charming and funny.  And then Paul Blart: Mall Cop – sweet and charming and funny again.
So Kevin rises as Vince falls, making them about even right now on my personal scoreboard.    I guess that means I'll be seeing the movie to break the tie.  Ron Howard directs and I generally find his movies very genial, which seems an ideal fit for these particular actors.  Add in Jennifer Connelly, Winona Rider, Queen Latifah and Channing Tatum and sure – I'll give the boys a chance to prove that their dilemma is worth my viewing dollars.
The film also has a sort of nifty little contest (if you go for stuff like this – it's a little TMI for me) going on its Facebook page – post a story about you and your best friend and have a chance to win movie gift cards and swag from The Dilemma.  There's the chance of a grand prize down the road for those who choose to take part.
The Dilemma opens this Friday – January 17th.  Maybe Vince (looking svelte in pics from the film) and Kevin's dilemma will be your dilemma, too.   Or maybe it will suck.  Let me know what you think, I'll let you know what I think.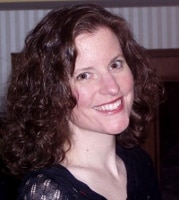 Sue reads a lot, writes a lot, edits a lot, and loves a good craft. She was deemed "too picky" to proofread her children's school papers and wears this as a badge of honor. She is also proud of her aggressively average knitting skills  She is the Editorial Manager at Silver Beacon Marketing and an aspiring Crazy Cat Lady.