Forget caroling, let's hit the couch and stream!
I happen to love Christmas. I recognize that this does not jibe well with my generally cranky, pessimistic and cynical life approach, but I enjoy being a holiday enigma. Part of any great holiday is watching at least one of my favorite movies – most of which would not be considered typical family-friendly holiday fare. Which does actually jibe well with my general world view! Here are 5 of my favorites – one for each day through Christmas! Oh, such timing. And one honorable mention just in case you need a little fix to help with the Christmas DTs.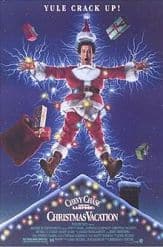 This may be my favorite of all. It isn't smart or timely or sweet, but it is damn funny. Chevy Chase is at his best as bumbling, well meaning Clark Griswold, determined to give his family the perfect old fashioned Christmas – as well as a big surprise gift. As we know, nothing goes right for Clark and family, so their holiday is filled with mishaps and mayhem. I love it for the uber-lit house, the uptight neighbors (played by a pre-Seinfeld Julia Louis Dreyfuss and Nicholas Guest) and brother in law Randy Quaid's outfits. A stellar cast including Johnny Galecki, Juliette Lewis, Beverly D'Angelo, Diane Ladd, Doris Roberts and E.G. Marshall keep things lively. The whole thing is silly and stupid and I love it.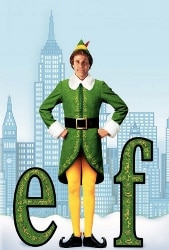 Though relatively much newer, Elf is giving Christmas Vacation a run for its money on my all time favorites list. I love Will Farrell and this may be his shining moment (no matter how much I love him in Old School). Farrell plays Buddy the Elf. Buddy was raised at the North Pole by Papa Elf (the awesome Bob Newhart) but doesn't fit in. You see, he's human and huge and has no talent for toy making. Once he finds out the truth about his parentage he travels to New York to bond with his father (who doesn't know he exists and happens to be on the dreaded Naughty List). Hijinks ensue. Elf is sweet and funny – it's a perfect family movie for those with older kids. Farrell plays the gentle, innocent giant with gleeful abandon and drags the rest of us into his naive and joyful world. If I was going to choose one movie to go out and buy this year, it would be Elf.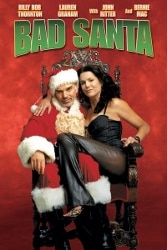 Now this is more like it – rude, crude and unapologetically vulgar, Bad Santa is the antithesis of every sappy, happy Christmas movie ever made. Billy Bob Thornton stars and he is a seriously bad Santa. Perpetually drunk, foul mouthed, perverted and lacking in basic hygiene, Thornton's Santa gets jobs at department stores only because he works with a dwarf named Mickey (Tony Cox) who is both the brains behind the operation and the perfect draw as a "real elf" (there is nothing politically correct in this movie – anywhere). The pair runs cons on the stores where they work and this year they run into store detective Bernie Mac as well as hapless store manager John Ritter (in his final movie, something I personally think he would have loved). The great thing about Bad Santa is that with all its filth and inappropriate language, bad behavior, occasional violent, crushing of everything sacred about Christmas and general all-around perversity it still manages to squeeze out a smidgen of Christmas spirit, which is nothing short of amazing. This is one for the adults – save it for after the kiddies toddle off to bed. Then you can laugh and laugh and laugh at each and every completely inappropriate scene. My fave? The boxing practice between Thornton and Cox. Priceless. See my full review here.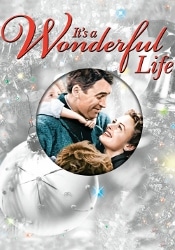 How perverse am I that I would jump from Bad Santa to It's a Wonderful Life? Very, but let's not dwell on the negative. This is Frank Capra's sap filled 1946 classic starring Jimmy Stewart and Donna Reed. Stewart is George Bailey, long suffering good guy who loses sight of the good things in his life when a financial crisis hits. Angel Clarence (Henry Travers) is sent to show him just how much he means to those around him and does so by showing him what life would be like if he had never been born. It's a Wonderful Life used to run on TV approximately 150 times per day during December. Not any more. One of the networks bought the rights and only shows it a single time so unless you own it or have a DVR you're very likely to be out of luck. My suggestion – buy it. This is the movie you watch with cocoa and cookies and cry a little at the end every year. When you need to get your Christmas Spirit on, this is where you turn – even the scroogiest scrooge will feel a little more festive after steeping in Capra for a while.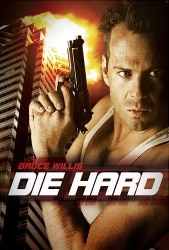 What? Die Hard isn't a Christmas movie! It's an action thriller! That is correct, but also completely wrong. Die Hard was indeed released at Christmas and is filled with holiday goodies, most of them violent and not at all happy. But Die Hard did something with its Christmas setting that few if any other movie have done so completely or so well – it melded the Christmas theme seamlessly into a bullet riddled action hero movie filled with bad language and badder bad guys. Bruce Willis plays hard nosed cop John McClane who is trying to patch up his marriage by showing up at his wife's fancy Christmas party. Unfortunately there are terrorists in attendance who want to spoil the fun. Especially main terrorist Alan Rickman. But they did not count on the super-human bullet avoidance abilities of one John McClane, badass extraordinaire. No, this is not your typical Christmas movie, but it's a ton of fun. You can wax nostalgic and spot the Christmas items used as weapons. It's just like Norman Rockwell! See my full review here.
Honorable Mention
Of course I have to give at least a small shout out to A Christmas Story. It has taken It's a Wonderful Life's place as ubiquitous on TV throughout Christmas day and for the most part it really does stand up to repeated, repeated and repeated viewings. Ralphie and his family are still funny 3000 watchings later and the leg lamp will forever be a classic. Someday I will name a pet "Scut Farkus".
These are just a few of the wonderful or warped or wacky Christmas movies out there to be consumed with abandon along with plates of cookies and pitchers of eggnog. But these few completely rock. Enjoy!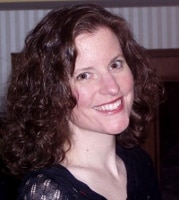 Sue enjoys over-mothering her adult children, riding her bicycle, and procrastinating. She is the Editorial Manager at Silver Beacon Marketing and an aspiring Crazy Cat Lady.