Academy Award Nominations make me giddy and cranky
So here's the poop. I love the Oscars. The rest of the awards shows, whatever, but the Oscars are king. Each year I watch for the nominations, try and see as many of the movies as I can (unless I don't want to – yes I am looking at you, Avatar) and watch the broadcast in my flannel PJs. I make fun of the crazy dresses, eat a lot of candy (fine, I use it as an excuse to eat candy) and even tear up sometimes during a speech or at a win announcement. Even though I'm not super-crazy about this year's batch of nominees, that dims my enthusiasm only slightly.
Bumping up the traditional 5 Best Picture nominees to 10 leaves me a little weary and jaded. I understand the idea – get more films in there, give films usually snubbed a chance, blah, blah, blah. But to me it feels a little like making it a no-cut sport and in the process reducing the caché of the nomination. What it really amounts to is a shameless ploy to increase TV broadcast ratings, allowing more box office hits to be nominated regardless of quality. I will be sincerely sad one day when we have 3 great movies and 7 Fast and Furious sequels up for Best Picture.
But it is cool to see Up nominated for a Best Picture. Only the second time for an animated film. Pixar has done itself proud so often that it's nice to see this cutie get the big nod. I do not, however, think it should be eligible for both Best Picture and Best Animated Film. Pick one, Pixar!
I personally don't think either Up In the Air or A Serious Man have a prayer of winning (nor should they – Air is too lightweight and Serious is just boring), then again nothing but Avatar and The Hurt Locker have a prayer of winning. I suppose The Academy could have paired it down to two films this year instead of bumping up to 10. I would enjoy seeing Katherine Bigelow put the hurt (locker) on James Cameron at the Big Show just like she did at the Director's Guild and the Producer's Guild.
I suspect that Avatar will win out in the end as Best Box Office…..I mean Best Picture, but I would love, love love to see Bigelow take home Best Director. Not only because it would make her the first woman to receive the award, but also to see the smug mug of Cameron crack a little when they bring in a nice close-up of him as he loses. Am I mean? Yes, very. Do I still want it? Yes, very much.
I'm thrilled at the prospect of The Dude winning Best Actor and think Sandra Bullock has a real shot at Best Actress. I do think that both Meryl Streep and Gabourey Sibide have legitimate chances, making Best Actress one of the most competitive categories this year. Julie & Julia isn't a great movie, but Streep is fantastic in it and Sibide just may sneek past both veteran actresses on emotional pull and first film fabulousness. And sorry Sandra, I'm still not going to see Blind Side until it's free on cable.
I am, however, going to bust my butt to see Hurt Locker, Crazy Heart (the Dude abides), Precious, The Lovely Bones and A Single Man. I don't care about some of the Best Picture nominees, but I really want to see some of these nominated performances. Stanley Tucci is a fantastic actor, I loved him as Paul Child and believe he can be the creepiest bad guy since David Morse in, well, any bad guy role. It seems like Crazy Heart was made to fit Jeff Bridges like a glove giving him a lock on the win and I want to see if Colin Firth can give him a run for his money in A Single Man.
I don't see a lot of surprises this year, except perhaps for A Single Man and Invictus being passed over for Best Picture. But having District 9 and Up in there to boost TV ratings and Inglourious Basterds and A Serious Man to placate Tarantino and Coen brothers fanatics left no more room. On that jaded and bitchy note, I shall leave you to ponder and speculate and tell me what you think about the nominations. I have movies to see!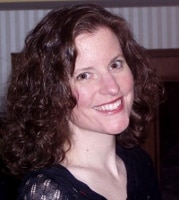 Sue enjoys over-mothering her adult children, riding her bicycle, and procrastinating. She is the Editorial Manager at Silver Beacon Marketing and an aspiring Crazy Cat Lady.