Sherlock is a Warner Bros. movie – that means no Netflix for you!
So here I am again, answering the Big Questions.  Today it is, "Why isn't Sherlock Holmes out on DVD on Netflix"?  Answer:
Because Netflix is stupid.
Sherlock Holmes is, in fact, out on DVD (released March 30th) and you can buy it or rent it from a variety of sources.  But you cannot get it from Netflix until April 27th.   I know, I want to see Robert Downey Jr. as badly as you do, but the new deal between Warner Brothers and Netflix is going to cause a delay.  Bummer for us, apparently good for someone at either Netflix or Warner Bros. (presumably both).  For more on the stupid deal, you can read my last post here.
I am going back to sulking now.  Clearly my RDJ needs are being ignored by The Powers That Be.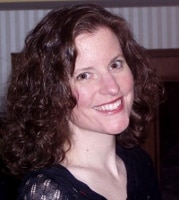 Sue reads a lot, writes a lot, edits a lot, and loves a good craft. She was deemed "too picky" to proofread her children's school papers and wears this as a badge of honor. She is also proud of her aggressively average knitting skills  She is the Editorial Manager at Silver Beacon Marketing and an aspiring Crazy Cat Lady.