Academy Awards.  Live Blog.  Movie rewind.  Be There.
So yeah – I'm live blogging the Oscars tonight.  Never live blogged anything before so why not start with something massive and overwhelming?  Yes, those were my thoughts exactly.  But I'll be watching, you'll be watching, we might as well watch together.  And no, I will not refrain from off-topic fashion related commentary.  It's in my nature, I cannot fight it.
I'll be starting about 15 minutes before the broadcast – Central Time.  Yes, there will be coverage of what I am wearing and eating – one must have a pre-show, after all…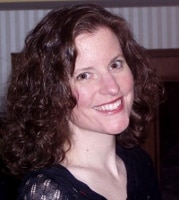 Sue enjoys over-mothering her adult children, riding her bicycle, and procrastinating. She is the Editorial Manager at Silver Beacon Marketing and an aspiring Crazy Cat Lady.