50 years in the making, Yucatan inches forward
Once upon a time, waaay back in the last millennium, superstar Steve McQueen wanted to make a movie.  Oh, yes, he made lots of movies, but this one was his idea, his project and he was going to be the star.  But somehow, despite copious notes dating back to the 1960s, the film never got off the ground.  Until now.
Thanks to Robert Downey Jr and his wife Susan it looks like the film, Yucatan, is finally starting to roll forward.  The pair and their Team Downey production company are setting the wheels in motion for the deep sea heist/adventure to finally make its way to the big screen.  RDJ will star as the Mayan treasure seaker outlined in McQueen's original story.
So what took so long?  Well, it appears that the notes for the project weren't found until 2005.  That's a fairly major obstacle right there.  The notes then sat at Warner Bros. for a few years, like a puppy at the pound, waiting for a home.  They found one when Team Downey took on the project and began taking the steps necessary to turn it from a long-lost idea into a real live film.
They took on production duties with Dan Lin, who worked with Susan Downey as part of the 10 member production team on Sherlock Holmes.  Another Sherlock alumni, Anthony Peckham, is now slated as screenwriter for Yucatan.  No word at this time as to whether he will have to share writing credits with 4 other people like he did on Sherlock.  Too many cooks, people…
So as it sits, Yucatan is making its way slowly to the starting gate and looks like it will actually hit the screen someday.   It has made quite a trek over a long period of time to get this far, it will be interesting to see how well RDJ can channel McQueen's vision of both the story and the lead role.  I know I'll be watching.
This has been your RDA of RDJ, complete with photo by Edgar Meritano.  You're welcome.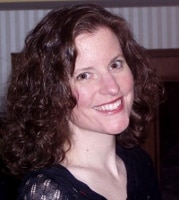 Sue reads a lot, writes a lot, edits a lot, and loves a good craft. She was deemed "too picky" to proofread her children's school papers and wears this as a badge of honor. She is also proud of her aggressively average knitting skills  She is the Editorial Manager at Silver Beacon Marketing and an aspiring Crazy Cat Lady.