Teen Idol dies at 38
I wasn't a big fan of the Coreys (Haim and Feldman) back in the day – they were a little young for me. But I certainly was aware of their teen-idolness. Now, like so many before him, teen star Corey Haim is dead at a young age.
Haim worked pretty steadily through the 90s, but imdb.com shows a 5 year gap in his career between 2002 and 2007. I have no idea what he was doing, but his (now canceled) reality show with Feldman seemed to be revitalizing his Hollywood career. He had a fistful of projects either in the can or in development. Seemed like quite a comeback at the tender age of 38. It's hard to imagine a world where you can soar, plummet, humiliate yourself through reality TV and begin a new career all before the age of 40. But I guess that's Hollywood. Wherever he was for those five years, maybe he shouldn't have come back to acting.
Haim's death is currently being called an accident, but I suspect toxicology results will be "inconclusive". I've said it before, Hollywood eats its young. Haim was more fodder for the machine – it just took a little longer for him to succumb. My condolences to his family and friends.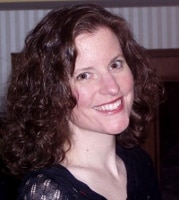 Sue reads a lot, writes a lot, edits a lot, and loves a good craft. She was deemed "too picky" to proofread her children's school papers and wears this as a badge of honor. She is also proud of her aggressively average knitting skills  She is the Editorial Manager at Silver Beacon Marketing and an aspiring Crazy Cat Lady.