Paul Blart Keeps My Mind in Neutral…and I Like It
So recently we were looking for a movie to watch with our tween and couldn't stomach the idea of Hannah Montana or anything involving princesses.  Many rounds through the free movies we could stream through our Roku ended with us deciding to watch Paul Blart – Mall Cop.
Yes, usually I would roll my eyes and pretend to be appalled at the gaucheness of such tawdry movie fare.  But it would be a sham – sometimes I need stupid.
For every heavy drama or indie black comedy or sly and urbane art house movie there are ten Paul Blarts.  Most of them suck.  But not all, and even the crap has some value.
I need to be able to kick back sometimes, turn off my brain and revert to laughing at fart jokes and big guys on Segways.  There's something blissfully innocent in watching a movie for no reason other than to giggle at the funny people doing silly things.
Like every fat-guy-comedy, there's a moral in Paul Blart, but who cares?  It's the same moral that's in every fat-guy-comedy about heart and goodness and blah, blah, blah.  All I care is that Kevin James is funny and I didn't have to use even one molecule of my brain for a full 90 minutes.
Everything moves too fast in this world. Everything is too serious in this world.  Laying on the couch laughing at Paul Blart rolling full segway-speed into the back of a mall mini-van just happens to be one of many remedies in which I indulge to keep sane in an insane world.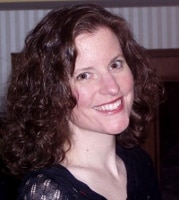 Sue reads a lot, writes a lot, edits a lot, and loves a good craft. She was deemed "too picky" to proofread her children's school papers and wears this as a badge of honor. She is also proud of her aggressively average knitting skills  She is the Editorial Manager at Silver Beacon Marketing and an aspiring Crazy Cat Lady.