Iron Man and Sherlock Holmes Actor turns 45
I am well aware that not everyone in the world is quite as interested in Robert Downey Jr. as I am, but I can't help the failings of others now, can I?  Of course not.  Personally, I think making it to age 45 is a pretty significant achievement for RDJ.
Recall, if you will, that this is a man who has been arrested over and over, jailed and publicly humiliated throughout a long string of addiction related incidents.  He wandered into a stranger's house and fell asleep.  He has been, at many points in his life, an absolute mess.
But he has always been a very good actor, earning an Academy Award nomination for Chaplin while still in the midst of massive, self-inflicted personal problems.   A longtime (he started acting at the age of 5) victim of Hollywood Young Eating, Downey looked to be spiraling downward at an alarming rate.
After being fired from the cast of Ally McBeal because of substance abuse problems, things were looking pretty bleak for someone so damned adorable.  At rock bottom for the umpteenth time, Downey had some serious choices to make.
And he made them – he turned it around and by 2003 was making legitimate films that did not involve a work-release program.  After nearly a lifetime of self destruction, he's now on top – a 45-year-old man with a string of critically and popularly acclaimed roles that show no sign of stopping.  I know that I'll be seeing Iron Man 2 the minute it hits the theater – and I'm very sure I won't be alone.
So happy birthday Robert Downey, Jr. – there were times when it looked like 45 was an age you might not reach.  It's nice to be able to point to someone who made his mistakes (lots and lots of them) but did not let them rule – or ruin – his future.  Lindsay Lohan, take a look at this man.  If he was able to turn it around, you can do it, too.  Someday it would be nice to be wishing you a happy 45th birthday.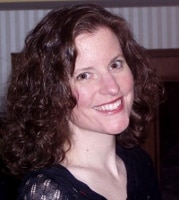 Sue reads a lot, writes a lot, edits a lot, and loves a good craft. She was deemed "too picky" to proofread her children's school papers and wears this as a badge of honor. She is also proud of her aggressively average knitting skills  She is the Editorial Manager at Silver Beacon Marketing and an aspiring Crazy Cat Lady.