So you think your childhood was rough?  Don't complain to Hanna.
Focus Features puts together a solid cast for their spring action thriller Hanna – Saoirse Ronan, Eric Bana and Cate Blanchett star with Tom Hollander, Jason Flemyng and Olivia Williams supporting.
The basics are this:  Hanna (Ronan) has been raised to be an assassin by her father (Bana).  Her first solo outing is met with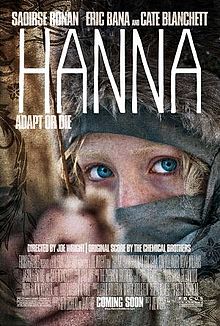 resistence from Blanchett, a mysterious and deadly operative.  Secrets are spilled, truths revealed and it looks like one little girl is going to be handling a whole lot of trouble.
What intrigues me is the triad of Ronan, Bana and Blanchett.  We know Bana is solid – he carried Munich, rolled with the change to bad guy in Star Trek 2009 and may well be on the short list  of casting choices for the upcoming Consent to Kill.  I can definitely see him as both Dad and assassin.
Cate Blanchett is nearly always fabulous.  I enjoy it when she gets to stretch and do something besides straight-up drama and I'll love to see her in this assassin/operative role.  She definitely knows how to do mysterious and let's face it – she's stunning.  She classes up every movie she's in.
For me, the question mark is Ronan.  She was extremely well received in Atonement, but like every young performer she has to prove that she's versatile enough to switch genres.  She was okay in The Lovely Bones, but it's really hard to compete with Stanley Tucci when he gets his creepy on.  She handled the fantasy component of that film pretty well, but it was clunky in ways that had nothing to do with her skill as a performer.  I think she can carry Hanna, but she's definitely the wild card.
With its spring release date it doesn't look like Focus is setting Hanna up as award bait, but with an Oscar winner and two nominees in the 3 lead roles, you never can tell.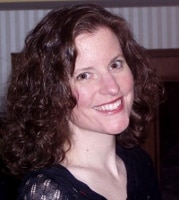 Sue reads a lot, writes a lot, edits a lot, and loves a good craft. She was deemed "too picky" to proofread her children's school papers and wears this as a badge of honor. She is also proud of her aggressively average knitting skills  She is the Editorial Manager at Silver Beacon Marketing and an aspiring Crazy Cat Lady.