That's right – PEH!  That would be a distinct expression of dislike.  I've now seen three of the Golden Globe nominees for best picture (either drama or comedy/musical).  Don't get me wrong, I liked Up in the Air, Julie and Julia and The Hangover.  But none of them seem remotely best picture worthy.  Well, maybe Up in the Air, but even seems like this year's Field of Dreams – a dark horse semi-comedy that will run last at the Oscars.
The rest of the nominees hold almost no interest for me – especially the drama nominees.  Only The Hurt Locker has promise – and is one I'm willing to pay real money to see.  I can't stand the conceit of either Quentin Tarantino or James Cameron so their tepid pabulum is out as far as my theater dollars are concerned and Precious might be too depressing even for me – a true and committed fan of the depressing indie.
I was desperately hoping for some of the more interesting sounding films to be great (The Road, Brothers, A Serious Man) but if the Globes are predictors, I'm sadly out of luck.  I hope this year the Academy goes out on a limb and decides its own nominees without the help of the Hollywood Foreign Press.  Hey, a girl can dream, right?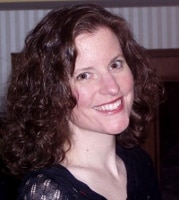 Sue reads a lot, writes a lot, edits a lot, and loves a good craft. She was deemed "too picky" to proofread her children's school papers and wears this as a badge of honor. She is also proud of her aggressively average knitting skills  She is the Editorial Manager at Silver Beacon Marketing and an aspiring Crazy Cat Lady.