Critics Choice Awards Lead to Premature Apathy
So, the Critics Choice Awards were on VH1 the other night. I had to look that up, of course, since I wasn't watching. I didn't even know they were on, so I was probably watching a rerun of What Not to Wear or taking a nap. I'm satisfied with my choice. Because I don't care.
What? How can I be so crass and callous? I love movies! I love to talk about the Oscars (and maybe the Golden Globes, but not so much)! But I can only keep just so much information in my head at any given time and I've chosen to free up some space by not giving a crap about the 8000 award shows that now have a home on some cable channel somewhere. And the 8000 more that don't get broadcast but show up in print or online as if they matter.
Well, sorry, but they don't. The Broadcast Critics Association (or whatever) might think they do, but they're wrong. These awards do nothing but give me a chance to bitch about inconsequential awards shows. Oh, and I might go look at what the celebrities were wearing if I have time in between doing some laundry and cleaning the cat pans. But in no way do they impact what I might choose to view.
Most award shows are simply copies of one another – the nominees are all the same, the red carpet looks the same, the speeches all sound the same (unless Mariah Carey has been given some champagne). The winners might differ, but who cares? I like to watch the Oscars for the pomp and general wonderful excess that the Academy hauls out every year. And to see what everyone is wearing, of course. I also like to heap scorn and ridicule on them when my favorites don't win. Don't judge me – you know you do the same thing.
But I only have the need to do that one time. All the others are just wannabes, lost (hopefully) in the vast sea of information overload in which we wallow. Or drown. By the time the Oscars finally roll around, we've been saturated by pretenders, reducing the significance of the Big Naked Statue and making us all groan or yawn or just ignore. That's too bad – Oscar started it all and still owns my heart. I'll save my viewing time for that broadcast. I hope Sandra Bullock wears something fabulous.
And by the way – the Critics Choice best picture winner was The Hurt Locker. I just saved you a Google. You're welcome.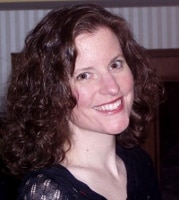 Sue reads a lot, writes a lot, edits a lot, and loves a good craft. She was deemed "too picky" to proofread her children's school papers and wears this as a badge of honor. She is also proud of her aggressively average knitting skills  She is the Editorial Manager at Silver Beacon Marketing and an aspiring Crazy Cat Lady.