I actually went to a theater and saw a first run movie this week! I know – it's very exciting for me as well. And while I liked The Men Who Stare at Goats, I liked one of the trailers before the film even more.
Normally I am not a fan of the trailer. They show too much – or at least too much of the good stuff. I usually end up feeling like I have no need to see the film.
Not this time. The Sherlock Holmes trailer hits all the right notes. It shows the characters but not the story, gives an idea of key relationships and introduces the world of the film and the style of the filmmaking. I loved it.
Holmes looks great — the role of Sherlock Holmes may as well have been written for Robert Downey, Jr. No staid, upstanding citizen here. That role appears to fall to Jude Law as the stoic Watson.
Seldom do I see a trailer that really makes me want to see the movie in the theater; this is one of those rare times. Bravo to whoever created the trailer.
Whoever cast Robert Downey, Jr. – thank you. I hope the movie lives up to myexpectations.
If not, well, I'll undoubtedly find myself back here complaining about misleading trailers.
But for today, I believe I'll play the role of the optimist and look forward to a big screen date with Sherlock Holmes.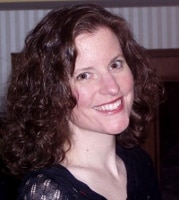 Sue reads a lot, writes a lot, edits a lot, and loves a good craft. She was deemed "too picky" to proofread her children's school papers and wears this as a badge of honor. She is also proud of her aggressively average knitting skills  She is the Editorial Manager at Silver Beacon Marketing and an aspiring Crazy Cat Lady.