[wptabs]
[wptabtitle]Biography[/wptabtitle]
[wptabcontent]
Born in Colorado in 1962, David Fincher can easily be considered a Super-Director despite the relatively few films on his resume.
Fincher started his career right after graduating from Ashland High School in Oregon.  He got a job at Korty Films loading cameras.  In 1980 he signed on with Industrial Light and Magic, where he remained for 3 years until he was tapped by the American Cancer Society to direct a commercial depicting a smoking fetus.  More commercial work followed, along with a spot at Propaganda Films making music videos.  He worked with prominent artists of the period including Madonna, Aerosmith and Michael Jackson.  He was joined by Michael Bay, Antoine Fuqua, Neil LaBute, Spike Jonze and Gore Verbinski – among others – at Propaganda, making it something of a hotbed for future film directors.  He continued making music videos long after branching out into film work, the most recent being  George Michael's Twenty-Five in 2006.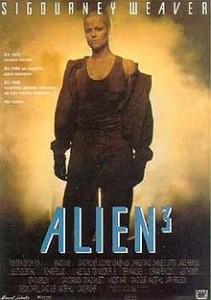 Fincher directed his first feature film in 1992, taking the helm for Aliens 3.  Though it wasn't a big commercial or critical hit and Fincher had numerous differences of opinion with the producers of the film, he came back strong with 1995's box office and critical hit Se7en with Brad Pitt, Morgan Freeman, Gwyneth Paltrow and Kevin Spacey.  The Game, with Michael Douglas and Sean Penn, followed in 1997, and cult favorite Fight Club with Pitt and Edward Norton was joined by Panic Room with Jodie Foster in 2002.
Zodiac with Jake Gyllenhaal, Robert Downey, Jr. and Mark Ruffalo and The Curious Case of Benjamin Button with Pitt and Cate Blanchett followed in quick succession in 2007 and 2008,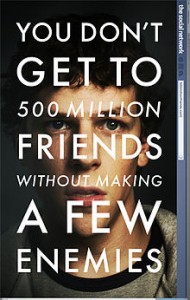 the latter garnering Fincher his first Academy Award nomination for Best Director.  A second would come only 2 years later for the critical darling The Social Network with Jesse Eisenberg starring as Facebook creator Mark Zuckerberg.  Next on his docket in 2011 is the American version of The Girl with the Dragon Tattoo, based on the Swedish book series and film of the same name.   He's signed on to direct 2 additional films from the series depending on the success of Dragon Tattoo.
Along with his directing gigs, Fincher also executive produced 7 short films in 2001 and 2002 and two feature length films – Lords of Dogtown and Love and Other Disasters – in 2005 and 2006. He's set to take on both producer and director roles in the upcoming House of Cards, a series optioned by Netflix and pairing Fincher again with Spacey.
With a total of only 9 feature films to his directing credit, David Fincher has proven himself one of Hollywood's most successful directors.  His films have banked an international total of over $1.5 billion and climbing.  If his past credits are any indication, we can expect great things from David Fincher going forward.
–S. Millinocket
[/wptabcontent]
[wptabtitle]Posts[/wptabtitle]
[wptabcontent]
[associated_posts]
[/wptabcontent]
[wptabtitle]Reviews[/wptabtitle]
[wptabcontent]
Fight Club
The Curious Case of Benjamin Button
[/wptabcontent]
[/wptabs]