[wptabs]
[wptabtitle]Biography[/wptabtitle]
[wptabcontent]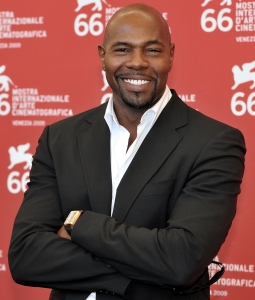 Gritty reality punctuates Antoine Fuqua's films. Each sequence, every layer offers viewers a look at a hardcore world. The individual scenes may not be graphic, but Fuqua is a master of layering nuance.
After a successful career directing music videos, including Coolio's Gangsta's Paradise, Antoine Fuqua brought Chow Yun-Fat to American audiences in The Replacement Killers in the first US feature for both.  He followed that by getting Denzel and Ethan Hawke to the Oscar ballot in Training Day.  The film marked Washington's only Best Actor win and the last time he has been nominated for any Academy Award.
Since those heady days at the turn of the century, Fuqua has directed a series of solid but unheralded films including Shooter and Brooklyn's Finest.  An A-list cast headed by Hawke, Richard Gere and Don Cheadle was expected to bring the cop drama big buzz, but the film barely broke even despite a Sundance appearance and huge opening on nearly 2,000 screens.
Blame Tim Burton's Alice in Wonderland for stealing the weekend from Brooklyn when they opened against each other and Matt Damon's Green Zone for stealing the action crowd the following weekend.
Projects continue falling into place for Fuqua, including a Tupac biopic and the opportunity to sate Vince Flynn fans when the author's Mitch Rapp character makes a big screen debut in Consent to Kill.
Neither seems likely to be mainstream blockbusters, but the sheer diversity of projects to which Fuqua gets attached bodes well for the director and family man approaching middle age.  He continues keeping things real on screen and that's enough to attract major production money and A-list casts.
Creative Commons photo: Nico Genin
[/wptabcontent]
[wptabtitle]Posts[/wptabtitle]
[wptabcontent]
[associated_posts]
[/wptabcontent]
[wptabtitle]Reviews[/wptabtitle]
[wptabcontent]
[/wptabcontent]
[wptabtitle]Polls[/wptabtitle]
[wptabcontent]
[poll id="18″]
[/wptabcontent]
[/wptabs]