We all have our secrets.
Main Cast: Jessie Mei Li, Ben Barnes
Based on Novels by: Leigh Bardugo
Developed for Television by: Eric Heisserer
I know I'm late to the party, but I just finished re-watching the first season of Netflix's Shadow & Bone. I liked it just as much the second time as the first. This is a fantasy series with appeal for both teens and adults.
This first season starts with world building and moves quickly into the main story arc. Shadow & Bone takes place in a world that has been thrown into chaos and war by a mysterious Fold. This Fold is filled with deadly creatures and spans a vast distance, splitting the nation of Ravka. To cross it is to risk your life.
Based on a series of novels by Leigh Bardugo, this world is known as the Grisha Universe (or Grishaverse). The Grisha are those with the gift of manipulating matter. Each has the ability to affect one type of matter. Some can summon wind. Others can create fire or manipulate another's heartrate. Grisha are powerful, dangerous, and widely persecuted.
It was a Grisha who created the Fold, a shadow summoner of enormous power. His descendant, General Kirigan (Ben Barnes) leads the Grisha army and is intent on destroying the Fold. To do so he needs a sun summoner.
Alina Starkov (Jessie Mei Li) is a cartographer with the non-Grisha army. An orphan, Alina is our main character. She is far more than she appears. We follow her journey of self-discovery, peril, and power through this first season.
Assisting in the Shadow & Bone storytelling are various subplots and characters who add depth and detail to the Grisha universe. To tell you more would be a disservice. No spoilers will be found here.
I really like this world. It's intricately woven and filled with magic. It's also filled with characters with very human failings and flaws. There are Grisha, who must learn to use their power while also being shunned for doing so. There are those who hunt the Grisha out of fear and ignorance. There are many more who are simply trying to exist in a world at war, filled with political machinations that might save their world or destroy it.
Shadow & Bone is pure fantasy. If that is not your genre of choice, steer clear. But if you have any interest in action packed world building, give it a shot. The performances, across the board, are excellent, but the supporting cast shines particularly brightly.
The special effects are generally very good and in some places are spectacular. The action pieces are effective if (as always) a little dark in places. Watching the characters grow throughout the season is satisfying and leaves the audience wanting more. Fortunately, we have it. Season 2 is streaming on Netflix. I highly recommend Shadow & Bone for adults of all ages. The series is based on YA books, but everyone will find something to enjoy here.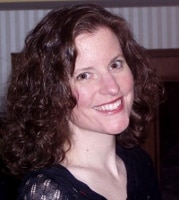 Sue reads a lot, writes a lot, edits a lot, and loves a good craft. She was deemed "too picky" to proofread her children's school papers and wears this as a badge of honor. She is also proud of her aggressively average knitting skills  She is the Editorial Manager at Silver Beacon Marketing and an aspiring Crazy Cat Lady.