GET ALONG LITTLE DOGGIES
Main Cast: Benedict Cumberbatch, Jesse Plemons
Director: Jane Campion
I have made a triumphant return from location shooting in Europe on my new film, Donna Quixote: Woman of La Mancha and am once again ensconced comfortably in Condo Maine, high above Los Angeles in the penthouse of the Nakatomi Tower. The last few days of filming were so exhausting that I simply collapsed on arriving back at LAX and had to have a car whisk me straight to Betty Ford where I was able to get several weeks of undisturbed repose in my usual suite.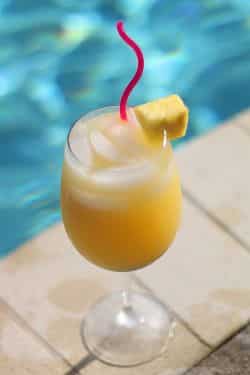 It was lovely being incommunicado with the world for a while, spending my time in yoga and quiet contemplation, restoring my youth and vigor. The bell staff were a bit upset when, after a week, I organized a little cocktail soiree for the other guests in my chamber. It was just mimosas and Bloody Marys. I'm not sure what their problem was.
On returning back home, I found that my new line of cosmetics for pampered pets, Vicki Vision Feline Fantasies and Doggy Dreams, have simply been flying off the shelves. Leah, my gal Friday who runs the consumer products division of MNM Enterprises is simply ecstatic, especially over Canineite Facial Scrub with Aloe Vera, balsamic vinegar, and liquefied kale. Not only does it leave your pooch's muzzle sleek and shiny, it's also good for their digestive tract if they decide to lick it off before morning.
It's now available in twenty seven designer colors including Spaniel Sepia and Poodle Puce. Fawn and Flapjack, the fabulous make up artistes who have come up with the secret formulae behind these successful products are having a difficult time meeting the orders. I have sent them several dozen bright copper kettles of varying sizes for their brewing and mixing. I will not be part of supply chain issues. The Vicki Lester name and MNM brand stand for quality and convenience and I will not have that tarnished.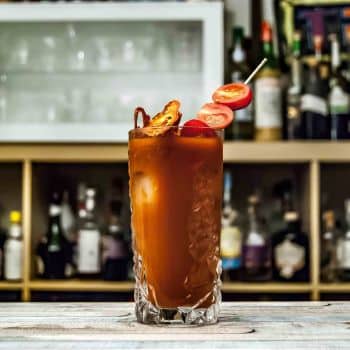 This evening, I checked in with Mayhew Blumengroh, the fabulous author who is busy creating my memoirs in one of the guest suites and found that he was having some difficulty portraying my adolescence in a thoroughly glamorous way. I gave him a few tips on how I was able to liven up picture day my sophomore year with my feather boa, a tiara, and a unitard with a divine little bustle and then mixed myself up a nice pitcher of pomegranate margaritas and headed into the home theater for a film.
The Oscar nominations have recently been announced (and I was not among the nominees – I surely will be next year once Donna Quixote is released – just for the scene in the bull ring alone) and the front runner is a Western filmed in New Zealand, The Power of the Dog. So as to be au courant with the cocktail chatter at the round of parties I'm certain to be invited to, I decided to give it a look and see what all the fuss is about.
The Power of the Dog, based on a 1967 novel by Montana author Thomas Savage is a Western in its trappings, but is really much more a psychological character study of a quartet of characters brought together by the quirks of life.  It's the sort of small adult movie that Hollywood used to do well in a previous generation, but which has largely been abandoned for superheroes, science fiction, and exploding race cars. 
Its beauty is in the exquisite direction of New Zealander Jane Campion, working in an elliptical story telling style in which the majority of the plot points are buried deep in subtext and in the great performances of the four central actors, all of whom are nominated for Academy Awards. It is a film that must be paid attention to as many of the most important themes are clarified only through subtle moments and not telegraphed from miles away as most of today's films are want to do.
The year is 1925.  We are in the range land of Montana.  (Actually, we're in New Zealand and one of the films faults is that the countryside looks nothing like Montana in terms of terrain or vegetation). Brothers Phil (Benedict Cumberbatch) and George (Jesse Plemons) Burbank are wealthy ranchers who have built a successful cattle empire together over the last couple of decades, living together in an opulent isolated house with a couple of servants to look after them and some itinerant cowboys for company. 
At the end of a cattle drive, the gang of hungry ranchers stops by a restaurant in town for a fried chicken dinner served by Rose (Kirsten Dunst), a widow assisted by her son Peter (Kodi Smit-McPhee).  Peter is a gangly oddball adolescent with an effeminate manner and macho Phil can't resist mocking him, driving him and his mother to tears. 
George is taken with Rose and angry at his brother's bad behavior.  He begins courting her and eventually marries her, bringing her back to the ranch to live where Phil is exceedingly nasty to her, eventually driving her to drink. Phil views her as a gold digger, especially as George uses his money to send Peter off to college.  When Peter comes to the ranch on summer vacation, these four somewhat tortured souls start careening off each other in unexpected ways as unspoken passions, violence, and meticulous and methodical plans change all of their lives.
Benedict Cumberbatch gives a sensational and raw performance as the tortured Phil.  We learn just enough of his backstory incidentally to pity him and also to disapprove of him and the life choices he's made.  Cumberbatch is fearless in his depiction of an unlikable man who has layers and layers below the surface and fully deserves the accolades he has been receiving.  In watching him in other films and TV shows, I always thought of him as a bit of a one trick pony, but I have thoroughly re-evaluated his gifts as an actor.  He's astonishing. 
The other three leads are all quite good.  Kirsten Dunst has been giving brilliant performances when well directed since the age of eight when she played the child vampire Claudia in Neil Jordan's Interview with the Vampire and, in Jane Campion, she found a director who could bring out her best.  She's also not afraid to be styled and made up to look her age.  Most actresses would have tried to look less haggard, but the crows' feet and greying hair are absolutely right for the role of a woman whom life has not treated well. 
Jesse Plemons (married to Ms. Dunst in real life), gives the gentle George a somber quality. He understands that George isn't too bright and isn't afraid to look foolish on screen. The young Kodi Smit-McPhee, in the pivotal role of Peter, balances playing emotions that the character doesn't really understand with the keen intellect that the character also possesses. Its his choices and actions that truly drive the second half of the film and the actor lets us understand what's happening on an interior level as most of the plot is not overt.
My quibbles with The Power of the Dog are relatively minor but keep me from loving it as much as I think I should. The first is the aforementioned geographic wrongness of using New Zealand to stand in for the American West. I'm sure it was done for budgetary reasons, but it gives the film a sheen of inauthenticity that it shouldn't have. It's partly redeemed by the lovely cinematography courtesy of Ari Wegner and the unusual score by Jonny Greenwood, featuring a lot of banjo and pizzicato cello.
The other one is in Campion's directorial and writing decisions (she authored the screenplay as well) where she leaves us wanting to know more.  She tantalizes us by dropping hints of backstory or motivation and just when we think we're going to learn something important or have a moment of 'aha' clarification, she cuts away to something else. 
I understand it stylistically, but its frustrating as all get out.  Anyway, The Power of the Dog is worth watching in the next few weeks prior to the Oscar ceremony as I have a feeling it will be taking home a number of the little gold men.
Paper flowers. Model T Ford. Sweeping vistas. Gratuitous and anachronistic hula hoop. Dissected rabbit. Orange blossom cocktails. Mocking banjo. Period nudie magazines. Naked Benedict Cumberbatch. Rawhide strips. Wound infection.
To learn more about Mrs. Norman Maine, see our Movie Rewind introduction
Photos by Johann Trasch on Unsplash and waros from Pixabay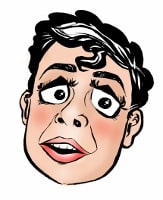 Originally from Seattle Washington, land of mist, coffee and flying salmon, Mrs. Norman Maine sprang to life, full grown like Athena, from Andy's head during a difficult period of life shortly after his relocation to Alabama.