Extreme Whale Watching
Narrator: Sigourney Weaver
Creators: Brian Armstrong, Andy Mitchell
It can be hard to find a nature documentary that isn't ultimately depressing. So often we get lots of neat information and pictures followed by how what we just learned about is being destroyed. It's important, but the magic gets lost. Disney and National Geographic get the balance just right in Secrets of the Whales.
Secrets of the Whales is a four part docuseries that looks at four different types of whales: Orcas, Humpbacks, Belugas and Narwhals, and Sperm Whales. Each episode examines the unique habits and cultures of one type of whale, highlighting the similarities and differences between groups.
We tend to think of whale behavior as consistent within a species and that turns out not to be the case at all. We learn how location and tradition create distinct behaviors that vary widely. It's a fascinating look at the complexity of whale societies.
Narrated by Sigourney Weaver and executive produced by James Cameron, Secrets of the Whales is a visual triumph. Cinematographers (and creators, and writers, and directors) Brian Armstrong and Andy Mitchell bring us magnificent footage in every episode.
Three years in the making, we travel the globe with marine photographer Brian Skerry. We get to see the excitement of those doing the filming as well as incredible, intimate footage of whales interacting with humans and with each other.
What makes Secrets of the Whales special is the focus on culture and how it's expressed in a non-human species. Weaver's smooth narration gives context to what we observe and it doesn't take long to recognize complex social interaction taking pace within every group.
Armstrong and Mitchell avoid anthropomorphizing or making vague assumptions about behavior by having a treasure trove of footage showing precisely how the whales interact and communicate.
Not only is Secrets of the Whales extraordinary to look at, it also walks the fine line between realistic and depressing. Challenges created by habitat loss and pollution are not ignored, but they also do turn the focus away from the whales themselves. In a really wonderful deviation from wildlife documentaries of old, the participants actively assist animals caught in lines and nets.
I really enjoyed Secrets of the Whales. It's a stunningly photographed look at underwater societies. Revelations involving traditions, communication, and the complexity of social interaction create a whole new level of fascination for even casual whale watchers.
Secrets of the Whales is streaming on Disney+. Brian Skerry has also written a book filled with gorgeous photographs he took during the making of the series.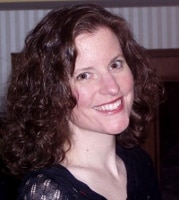 Sue reads a lot, writes a lot, edits a lot, and loves a good craft. She was deemed "too picky" to proofread her children's school papers and wears this as a badge of honor. She is also proud of her aggressively average knitting skills  She is the Editorial Manager at Silver Beacon Marketing and an aspiring Crazy Cat Lady.