CROSS AND DOUBLE CROSS
Main Cast: Tom Cruise, Emmanuelle Beart
Director: Brian DePalma
I have hired a new director of creative content for VickiTube, my new streaming service featuring the finest in digital programming. Mr. Frank, with an illustrious career on stages across America, is just the sort of forward-thinking artiste I need to bring our original programming to the next level. No sooner had he arrived at Condo Maine, high atop the Nakatomi Plaza building, than he knew exactly what was called for. He said we needed to do a live musical as the form has been so successful for other networks. I immediately suggested an adaptation of my musical spectacular, Flaming Desire, based on the film Die Hard as the condo is such a perfect setting but Mr. Frank ruled it out as too obvious a choice. He then had an even more brilliant stroke of genius suggesting that we have an online contest in which the subscribers to VickiTube would offer suggestions for the program, allowing them to both nominate and then choose among the properties which will best showcase my superior talents.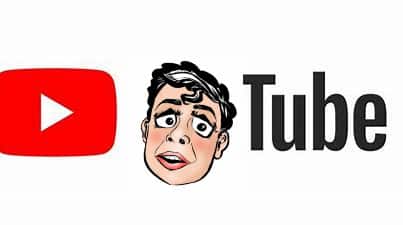 The contest went live on this morning's broadcast of The View with Vicki in which I and my co-hosts, following an enthralling segment on the heartbreak of psoriasis, described how the viewers could suggest any property they wished for live musical presentation later in the season. Belle Poitrine, ever the card, immediately started to lobby for Vicki Lester in Oh Calcutta! which I did not find particularly amusing. I know she wants it as she assumes that I would cast her and her two enormous talents in a featured role.
The public's suggestions were a little more realistic – Vicki Lester is Funny Girl. An adaptation of Nine in which I would play all the female parts through technical wizardry. MNM productions presents Fiddler on the Roof with yours truly as Tevye in a gender swapped cast. I can see this one working and Eve Harrington would make a delightful Motel Kamzoil. I have Leah, head of my consumer products division, busy tabulating the suggestions in an enormous Excel Spreadsheet and we hope to get the finalists up for voting by the public in the next week or so. I've instructed Leah to make notes on the suggestions as they come in as there may be an excellent opportunity to create a new line of MNM collector dolls based on the less outré suggestions.
I finally had a little time to myself this evening so, after changing into my taupe robe with the black monkey fur and marabou trim, I poured myself a little toddy of brandy into one of my family size snifters and settled into the home theater for a film. Somewhere somehow I had acquired a set of the Tom Cruise Mission: Impossible films and, as the first one is now twenty-five years old, I decided to pop it in to give it a look, not having seen it since its initial run in theaters all those years ago. I had always enjoyed the television series as a wee tot, and I remembered somewhat enjoying its translation to the big screen. There are now six entries in the series over the past quarter century with a seventh promised, giving Tom Cruise's Ethan Hunt significant longevity in the spy game, surpassed only by 007 himself and, unlike James Bond, Hunt has not yet been recast although it may be time to consider it. Cruise was in his mid-30s when this film was made and is now nearly 60 and plastic surgery, hair dye, and make up can only do so much.
It is some years since the events of the revived TV show but Jim Phelps (Jon Voight – Peter Graves was uninterested in the film due to the plot function of the character) is still running his Impossible Missions Force (IMF), a shadow branch of the American intelligence services which takes on assignments that regular units cannot for diplomatic or logistical reasons. His current gang, including young hothead Ethan Hunt (Tom Cruise), Jim's wife Claire (Emmanuelle Beart), spy equipment guru Jack (Emilio Estevez), glamorous Sarah (Kristin Scott Thomas) and utterly forgettable Hannah (Ingeborga Dapkunaite) is on assignment in Prague trying to prevent a list of American undercover agents from being stolen from the US embassy and turned over to a shadowy arms dealer named Max.
Things go horribly wrong, a number of the team are killed, and Ethan finds himself suspected of being a mole by Kittridge (Henry Czerny), the big boss. Ethan, determined to clear his name, takes matters into his own hands, and reconstitutes an IMF team including Claire (who survived the embassy debacle), and disgraced agents Luther (Ving Rhames), a computer guru and Krieger (Jean Reno), a pilot. Will Ethan be able to break into the impenetrable computer system at CIA headquarters? Will he survive his battle with the unmasked villain aboard the TGV as it races from London to Paris through the Chunnel? If you can't answer these prior to taking your seat and salting your popcorn, you've never seen a Tom Cruise action movie.
Mission: Impossible went through development hell due to the problems of constructing a workable two-hour film script that would adhere to the conventions of the television show but would also bring them into a new age with higher stakes and more gripping drama. A number of top writers including David Koepp and Steve Zaillian had a go (Koepp and Robert Towne were ultimately credited with the screenplay) but there were difficulties getting the right balance of action, drama, and trickery – both of the characters and the audience and the film ultimately went into production without a finished shooting script. Not usually a good sign. Tom Cruise and his partner Paula Wagner were the lead producers and they had a vision and ultimately were able to keep the production on track and brought it in on time and under budget. Brian DePalma directed. Spy thrillers are not usually his stock in trade but he brought his fluidity in terms of camera motion and his unique ability to tell a story without relying on dialogue to a number of sequences, most notably, the famous break in at CIA headquarters where are heroes need to extract vital information from a closely guarded computer.
Each of the three acts in Mission Impossible is built around a set piece, each of which is worth noting. The first act is built around the IMF's infiltration and attempt to stop the stealing of the CIA list from the American embassy in Prague during a fancy party. The set is gorgeous, the clothes are stunning. Much of the story is told through what we see on various TV monitors allowing us multiple points of view. When it all goes bad, a number of characters whom we think are going to be significant players in the film are suddenly eliminated, a trick used by Hitchcock in Psycho and repeatedly throughout Game of Thrones.
The second act is built around the CIA raid. The famous images of Tom Cruise, suspended from a trapeze bar, all in black against a sterile white room borrowed from Stanley Kubrick's 2001: A Space Odyssey are unforgettable and have been imitated many times but not equaled. The third act, a rooftop train chase involving a helicopter and a tunnel, is so tautly directed, and edited, that you forget how preposterous it is.
Mission: Impossible is not a film about fine acting. It's an action potboiler. Tom Cruise plays Tom Cruise. He looks great on screen, is in great physical shape, doing most of his own stunts, and dares the audience not to go on this journey with him. Most of the supporting cast are fine, but forgettable. They've all been better in other films. The one exception is Vanessa Redgrave, playing very much against type and relishing her chance to be in a film like this. I'm sure she would have game to do some stunts herself, but her role doesn't really call for them. Mission: Impossible is all perfectly enjoyable, as long as you don't expect it to mean much of anything in the end.
Multiple latex masks. Fall from bridge. Death by elevator. Exploding fish tanks. Gratuitous Gideons' Bible. Vomiting CIA agent. Gratuitous curious rat. Baggage car revelations. Mom arrest.
To learn more about Mrs. Norman Maine, see our Movie Rewind introduction, visit her entire back catalog and follow her on Twitter at https://twitter.com/missvickilester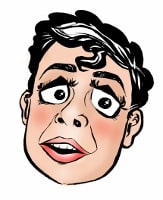 Originally from Seattle Washington, land of mist, coffee and flying salmon, Mrs. Norman Maine sprang to life, full grown like Athena, from Andy's head during a difficult period of life shortly after his relocation to Alabama.