Those meddling kids!
Main Cast: Thaddea Graham, Darci Shaw
Creator: Tom Bidwell
You never know what kind of Sherlock Holmes you're going to get in a new series. He's always brilliant and eccentric, but his story varies a lot depending on the adaptation of the character. Not so common, however, is discovering a new Dr. Watson. The Irregulars turns both characters upside down.
The Irregulars is about a group of teenagers barely getting by on the streets of London. Beatrice (Thaddea Graham) and Jess (Darci Shaw) are sisters, and Billy (Jojo Macari) and Spike (McKell David) were with them during their terrifying time at the workhouse. The four now live in a basement together and watch each other's backs.
Shortly after Jess begins to have strange nightmares, the group is visited by Dr. Watson (Royce Pierreson). He would like them to investigate some paranormal incidents in the area. Dr. Watson is a nasty piece of work, full of bluster and threats. Bea doesn't take kindly to such treatment and their arrangement is off to a rocky start.
Enter Leo (Harrison Osterfield). Leo is actually Prince Leopold, a young man with health problems who really just wishes to get out of the palace and live. Love-struck after a chance encounter with Bea, he clandestinely joins the group.
This eight-episode first season of The Irregulars presents a typically grimy and harsh Victorian London. The streets are dark and dirty and there are misdeeds aplenty. Dr. Watson is not the exasperated sidekick and for the first half of the series Sherlock Holmes is nowhere to be found. The series is really about the five teenagers.
And that is where it excels. The young actors are wonderful and have great onscreen chemistry. Thaddea Graham, in particular, shines in her role as protective older sister Beatrice. The adult cast has less to do, but for the most part they are also solid. This version of Watson is really interesting and Pierreson plays him with gritty panache.
The paranormal plots that run through the episodes bog down a bit in the middle of the season, but they are a means to an end. By the time we get to that end we have a much better understanding of all of the characters.
It looks like there is going to be a second season of The Irregulars, and I look forward to it. In some ways they will be forced to head in a new direction by the events of Season 1, and it will be interesting to see the young characters stretch.
The Irregulars is streaming in Netflix.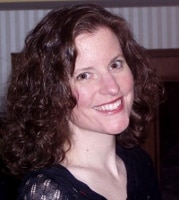 Sue reads a lot, writes a lot, edits a lot, and loves a good craft. She was deemed "too picky" to proofread her children's school papers and wears this as a badge of honor. She is also proud of her aggressively average knitting skills  She is the Editorial Manager at Silver Beacon Marketing and an aspiring Crazy Cat Lady.