HIGH SCHOOL CONFIDENTIAL
Main Cast: Logan Lerman, Emma Watson
Director: Steven Chbosky
Earlier this afternoon, Tom, my chauffeur safely piloted me far from my usual stomping grounds in Beverly Hills and on the West Side of Los Angeles in a trip to one of the tent cities that down on their luck LA residents have built near downtown. As a general rule, I never venture east of Normandie but the recent news coverage of the desperate plight of the needy really touched my heart. I was determined to recycle some of my wardrobe not slated to make the move to my new home at Condo Maine to those in need of a little old Hollywood style and glamour as a sort of pick me up. I also had Kim Dee and Mary Gee, my seamstresses, run up some little ditty bags out of some old bed linens which I then carefully packed with a selection of the finest Lesterene brand bath and beauty products. If the homeless have a lack of access to indoor plumbing, the shrimp and avocado body scrub makes a tasty snack when spread on Ritz crackers, so my cosmetics won't go completely to waste.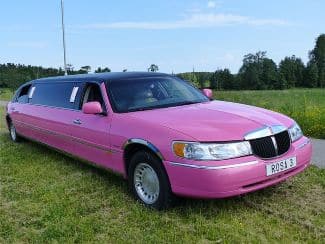 We arrived downtown and I opened the moon roof of my delightful new special-order Prius limousine while Tom slowly drove down Fountain Avenue in search of homeless to gift with my largesse. In order to be properly prepared, I sat on the lip of the roof and began hauling up garment bags and personal products and launched into a chorus of Let Me Entertain You with a karaoke track blasting from the external speakers I had installed behind the tail lights. I was expecting to see the appearance of wide eyed people, sort of like the Hooverville denizens from my last production of Annie (I played both Sandy and Grace for a while on the third national tour) but instead, there were just sullen glances from masked passersby. And then I saw them, a line of scarecrow thin young people dressed in absolute tatters, obviously waiting for some sort of soup kitchen. 'Let Me Make You Smile' I trilled as I began to lob bags of lovely, but gently used clothes at them together with a few bottles of Lesterene brand Liquid Love hair conditioner. Unfortunately, the tops hadn't been secured properly and a few of the young people on the receiving end of my beneficence began to slip as the conditioner coated the sidewalk. There was quite a pile of flailing arms and legs by the time the light changed, and we continued on to Figueroa.
It wasn't quite the scene I had intended, but as good work had been done, I instructed Tom to drive on to the closest Taco Bell drive through for a snack. (I had a small thermos of margaritas in my purse that I specifically packed for a midday pick me up) and we settled down for an al fresco lunch in the parking lot. I broke out my iPad as I still had some time to kill and I settled in for a film. After scrolling through the films available this month on Netflix, the choice ended up being 2012's high school dramedy, The Perks of Being a Wallflower, written and directed by Steven Chbosky from his semi-autobiographical young adult novel of the same name.
The time is around the turn of the millennium. The place is Pittsburgh. Young Charlie (Logan Lerman), who has some undefined psychiatric issues is starting his Freshman year of high school. Charlie is shy, but intelligent and a keen observer of human nature, interested in literature and in words. He wants to belong and have friends but realizes he really doesn't fit in, until he meets the step-siblings Sam (Emma Watson) and Patrick (Ezra Miller), both eccentric, somewhat emotionally damaged, but who recognize in Charlie a kindred spirit and adopt him as friend and companion and bring him into their clique of somewhat older misfits. Charlie falls for Emma, who is unavailable as she keeps getting involved with older men who treat her badly, bonds closely with Patrick, who is unapologetically gay/pansexual and having an affair with a closeted football player, and eventually he drifts into an unsatisfactory relationship with Mary Elizabeth (Mae Whitman). Throughout the course of the school year, the friends begin to open up to each other, secrets are revealed, and each emerges at a place where they can begin to move forward into a more mature and healthier emotional state.
High school films have been a mainstay of American entertainment for the last seventy years. Most of them fail as they are cast with thirty-year olds pretending to be adolescents or are written by adults creating characters that aren't truly young people. Steven Chobsky, perhaps because of the autobiographical elements of basing Charlie on his younger self and the other characters on real people whom he knew in his own adolescence, manages to walk the fine line between the need to portray real troubled adolescents on screen and creating characters with whom we can empathize for a couple of hours rather than head for the exits screaming any time they open their mouths. He is helped by a trio of strong actors in the central roles. Emma Watson, straight out the Harry Potter franchise and Logan Lerman who had just completed the first Percy Jackson film when cast might have seemed unlikely candidates for the roles of Charlie and Sam but they both bring a combination of likability and vulnerability to their roles that is the opposite of their fantasy adventure personae and they have great chemistry together. Ezra Miller was best known at the time as the psychopathic teen in We Need to Talk about Kevin and his freewheeling, scene stealing, and utterly winning performance is the polar opposite to that role and firmly landed him on the radar as a young actor of great versatility. The central trio is helped by a stalwart supporting cast including Paul Rudd, Joan Cusack, and Dylan McDermott as various important adults in Charlie's life.
While The Perks of Being a Wallflower takes place in Pittsburgh, and uses a few landmarks as locations, it could very much be Anytown, USA as it comments on the darkness behind the serene exteriors of suburban neighborhoods and the vicious caste system common in large American high schools. It is helped along by a great soundtrack of 80s/90s music including The Smiths and XTC and, most importantly, the David Bowie standard Heroes which comes to symbolize freedom and emotional connection when played at a loud volume while driving through a tunnel. There's also a couple of extended sequences involving The Rocky Horror Picture Show.
The psychological revelations, when they appear in the final act, aren't overly surprising and most intelligent viewers can see them coming a mile away but the point of a film like The Perks of Being a Wallflower is the journey, not the destination. And I can think of far worse ways of spending a few hours than in the company of Charlie, Sam and Patrick as they navigate the choppy waters of adolescence bound for a more stable and secure adulthood.
Meaningful 45 single. Christmas fashions. Corset wearing. Manual typewriter. Cafeteria blackout. Alice B. Toklas brownie. Gratuitous high school football game. Kindly English teacher. Kindly psychiatrist. Not so kindly macho father.
To learn more about Mrs. Norman Maine, see our Movie Rewind introduction, visit her entire back catalog and follow her on Twitter at https://twitter.com/missvickilester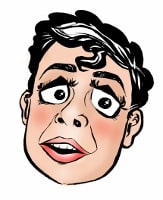 Originally from Seattle Washington, land of mist, coffee and flying salmon, Mrs. Norman Maine sprang to life, full grown like Athena, from Andy's head during a difficult period of life shortly after his relocation to Alabama.